Honeymoon
Honeymoon is the time to create memorable memories with your life partner that you are both going to cherish thorough out your life. An ideal honeymoon needs beautiful surroundings to stimulate your senses, solitude to bring closeness and plenty of things to do so you can have fun exploring each other's interests. TripOffBeat offers you amazing Honeymoon destinations to help you celebrate this most valuable life experience in the most memorable way. All our locations offer great offbeat stay options within a short distance from the main town, are safe stay options, offering you all the comforts that you need, but are far from the madding crowd to give you the privacy you need to make your honeymoon special.
Himachal Pradesh
8 Holiday places
Rajasthan
9 Holiday places
Madhya Pradesh
10 Holiday places
Kerela
3 Holiday places
Summer Vacation
With the mercury rising high, everyone plans for a vacation to chill and calm place, where they can revive themselves from their hustle-bustle life. It's good time to re-bond with your family or friends. We are blessed that India has many destinations from North to South where you can explore many places from high hills to cool beaches to the wild jungles. Explore new places with us and spark some wanderlust in yourself.
Explore for more for the options.
Himachal Pradesh
27 Holiday places
Madhya Pradesh
17 Holiday places
Rajasthan
21 Holiday places
Uttarakhand
40 Holiday places
Recommended
Planning for a vacation is equally important as taking a vacation. With so many locations and parts of the country to visit, TripOffBeat can help narrow your options down and find the best deal. From romantic escapades to fun-filled family vacations to beaches, mountains, forests or a serene hill top, find top vacation deals & travel packages and book today. TripOffBeat specializes in weekend breaks and long vacations to top destinations like Himachal Pradesh, Uttarakhand, Jammu & Kashmir, Madhya Pradesh, Rajasthan, Odhisa, and many others in India & Nepal. Enjoy the convenience of one-stop shopping. With TripOffBeat Vacation you can also include your flight, hotel, and transfers — or choose an all-inclusive off beat resort where even your meals, drinks, and more are included — and all for one, affordable price. Whether you're looking for an all-inclusive vacation, luxury vacation, family vacation, honeymoon package, last-minute vacation, trekking, fishing, river rafting vacation, or group travel deal, make TripOffBeat your first stop.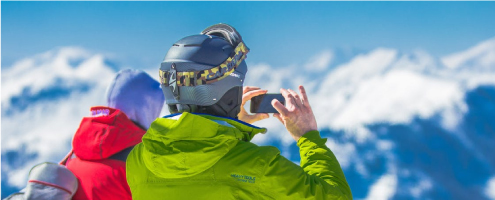 Rajasthan
6 Holiday places
Himachal Pradesh
2 Holiday places
Uttarakhand
2 Holiday places