Nearby

Nearby

Nearby

Nearby

Nearby

Nearby

Nearby

Nearby

Nearby

Nearby

Nearby

Nearby

Nearby

Nearby

Nearby

Nearby

Nearby

Nearby

Nearby

Nearby

Nearby

Nearby

Nearby

Nearby

Nearby

Nearby

Nearby

Nearby

Nearby

Nearby

Nearby

Nearby

Nearby

Nearby

Nearby

Nearby

Nearby

Nearby

Nearby

Nearby

Room

Room

Room

Room

Room

Room

Room

Room
The Calm Cottages
Nathuakhan, Uttarakhand
About The Calm Cottages
The Calm Cottages are tucked away in a beautiful little village Nathuakhan, surrounded by lush green fields, plum and peach trees and a panoramic view of mountains.The pristine beauty of the region and the pleasant weather at all times, gives the place a very distinctive character which soothes your mind and calms you beyond words.
This glittering jewel in the Himalayan necklace offers a welcome break in the peaceful scenic natural splendor. You can go in for numerous adventure treks or just do nothing, relax and spend time with family and friends. Enjoy reading from a variety of books or play board games and spend fun time together.
Available Rooms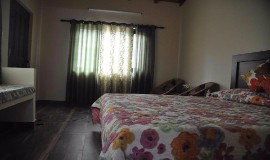 Monal Room, Kasturi Room
Max Guests:

2 persons
The non attic rooms have been named on the state bird-Monal and the state animal Kasturi. Each room comes with a balcony with excellent views of the surroundings.