Resort

Resort

Resort

Resort

Resort

Resort

Resort

Resort

Resort

Resort

Resort

Resort

Resort

Resort

Resort

Resort

Resort

Resort

Resort

Resort

Room

Room

Room

Room

NearBy

NearBy

NearBy

NearBy

NearBy

NearBy

NearBy

NearBy

NearBy

NearBy

NearBy

NearBy

NearBy

NearBy

NearBy
Tiger Trail
Bandhavgarh Tiger Reserve, Madhya Pradesh
About Tiger Trail
Tiger Trails Bandhavgarh is a well-equipped resort with 20 charming cottages and modern comforts. With a forest setting, the rooms are cozy and spacious with attached bathroom. A small seating area is also available with sun terrace. Wake up to the hammering of woodpeckers and chirping of birds. The resort offers an outdoor fireplace and tribal dances, picnic area with BBQ, children's playground and a bar. The resort has a majestic dining hall overlooking the private lake and serves India, Chinese and Continental cuisines. Explore the wildlife of Bandhavgarh National Park at a distance of 2 km and witness more than 150 species of birds. Tala Forest Reserve is 5 km away while Bandhavgarh Forest Museum is 2 km away. There are a variety of activities to do, including Nature Walks, Fishing, Bird watching, Trekking and more offered by the resort.
Available Rooms
Amenities
Spa and Massage*

Bar*

Guide Service*

Senior Citizen Friendly Resort
Things to Do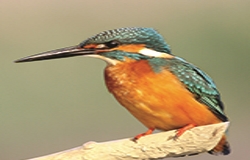 Bird Watching
The world of birds is a colourful and spectacular affair. There is nothing better than bird watching to enjoy the vibrant bird culture in India. A task that requires complete patience and perseverance, watching beautiful birds in their natural habitats brings about a strange feeling of exhilaration and contentment. Build uniquely beautiful memories with your loved ones and click snapshots of lovely birds when you go for a bird watching vacation through TripOffbeat!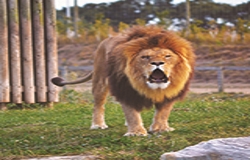 Wildlife
Wildlife tourism unlocks the doors of diverse wildlife sanctuaries and over 100 national parks scattered throughout the nation. Taking a wildlife tour gives ample opportunities to scout the exquisiteness of the wildlife and natural world. India is a favored wildlife place among wildlife enthusiasts and nature lovers from across the world visit India to explore the rich flora and fauna of these forests. Visit famous national parks of India to experience the different adventurous activities and enjoy amazing safaris in these destinations.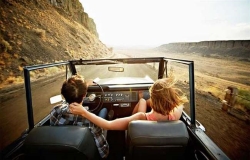 Long Drives
The best thing about a long drive vacation is that you don't need an excuse for it. Whether you take it for a romantic getaway, bonding time with your family or a fun weekend with your friends. It is completely up to you. Long drives can be both relaxing and exciting. The anticipation of travelling to different destinations and the exhilaration of being on the road with the cool wind sweeping all over you is truly exciting. The sights you see and the stops you take at various places are an experience worth trying.

So, what are you waiting for? Grab a bag and your shades to discover all the fun of a long drive weekend with TripOffbeat!