Thailand is known as one of the most exciting & colorful destinations in the world. People from all over the world love to travel to Thailand and experience the vibrant culture of the country along with lying around and relaxing on the beach. But it's not only about the coastlines & tropical jungles but a lot more than that. Thailand has a very lively modern city life with ancient temples and some of the best Thai food you can ever get to taste.
If we talk about the culture of Thailand, it has moderately remained unchanged because of its ability to absorb Western Influences and makes them into their own. The Land Of Smiles has always been a welcoming country for any traveler who decides to take a vacation.
Here are top reasons to visit Thailand this season:
Tropical getaway for pleasure seekers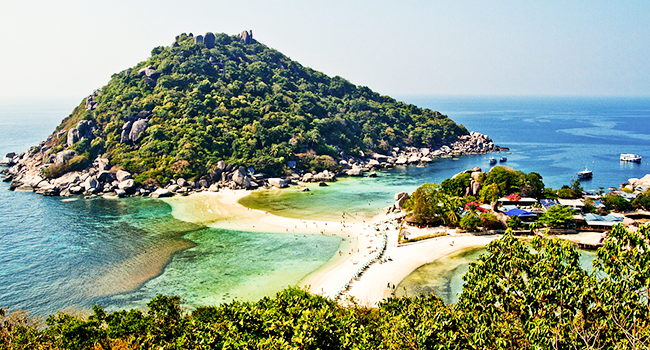 Thailand beaches are one of the best in the world and no one can argue with that. The beaches are warm, clear with stunning views. The marine life is yet another spectacular reason to laze around the beaches. Thailand beaches serve as a tropical getaway for people who need some time off & are looking for some pleasure getaways.
Head for the hills & trek through mountainous valleys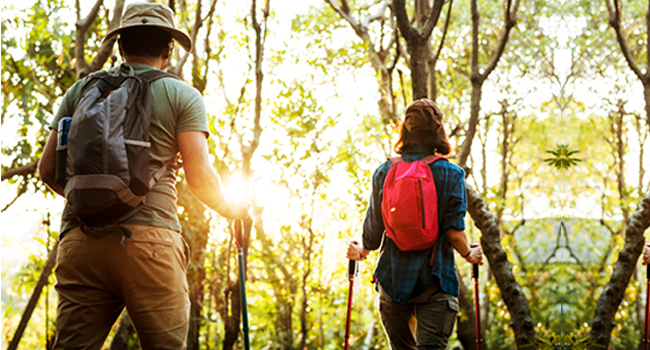 Up in northern Thailand, trekking can offer you wildlife, hill tribes; great views of the lush tropical jungles and visitors cannot stop from appreciating the beauty of Thailand. It is covered in tropical jungles, all filled with wildlife; these can make a great day trip of a trekking adventure that could last a few days. It will offer an opportunity that will give a sense of the rich biodiversity of Thailand.
Gleaming temples & Golden Buddha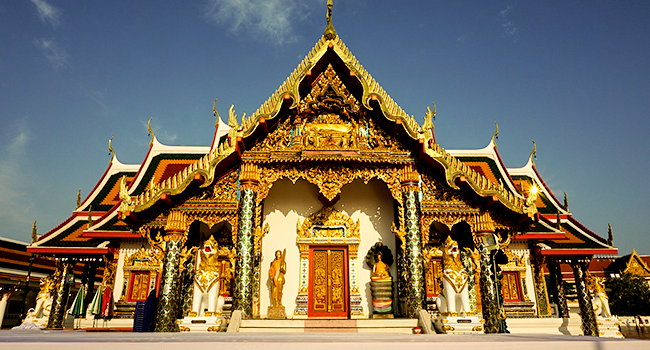 Thailand is known for its breathtaking Buddhist Temples. Buddhism is Thailand's main religion and it influences everything including architecture and how people interact with one another. With over 40,000 temples across Thailand, visitors are out for a great cultural & spiritual retreat.
Mingle along with Thai people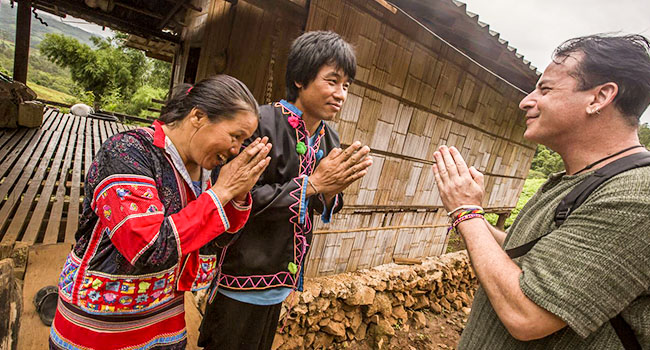 It is a well-known fact that Thai people are very friendly and welcoming to visitors. Their smiling faces and extreme polite nature are always ready to help the visitors anytime they want.
Budget rail journeys to enjoy the fantastic scenery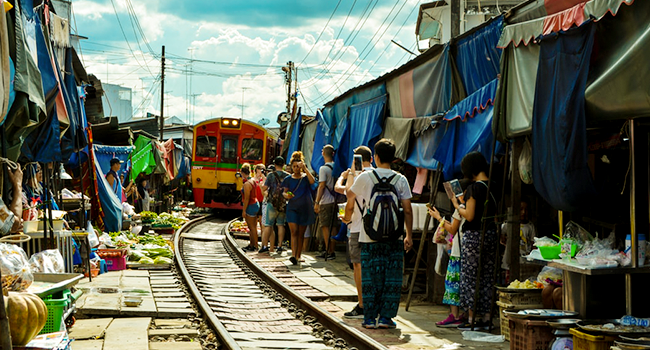 There is nothing better than exploring the country on a budget rail journey. It is safe yet very cheaper than taxis or buses. Each train journey comes with romantic, stunning views that travelers can't stop gushing too.
Enjoy Thai Cuisine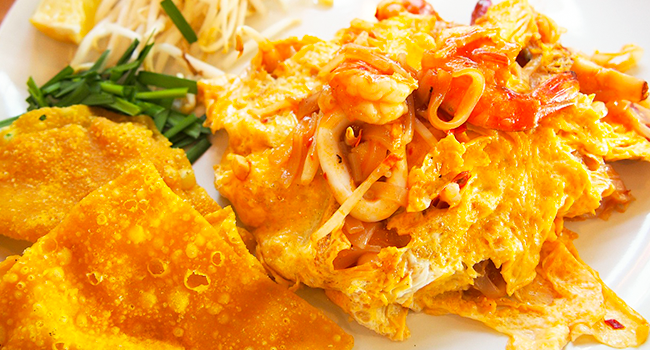 It is very hard to not taste the renowned Thai Cuisine when in Thailand. The cuisine is full of diverse taste, which is delicious and mouth-watering. It's cheap yet delicious. So you don't need to worry about spending a handsome amount on food when in Thailand.
Enjoy a night at Full Moon party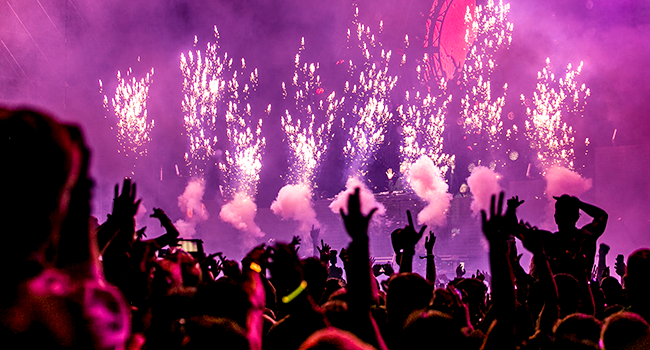 Thailand is famous for its nightlife as it acts as a giant magnet to everyone from all over the world. It is eager to please the visitors who thrive after dark. Visitors can enjoy the nightlife at the beach, at clubs, live music, theatrical shows, etc.
So if you are looking for an amazing fun filled holiday destination for the entire family, Thailand is your ideal choice. TripOffbeat offers customized vacation plans for Thailand. Contact us for more details.