What remains after an enormous volcanic eruption that destroyed the earliest settlements on formerly Single Island is what we today know as Santorini. It is known as the King of Islands in Greece and has never failed to amaze the tourists who visit it. But if you're a first-time traveler, here are some of the essential things to do in this Paradise on Earth.
Enjoy the verdant blue sea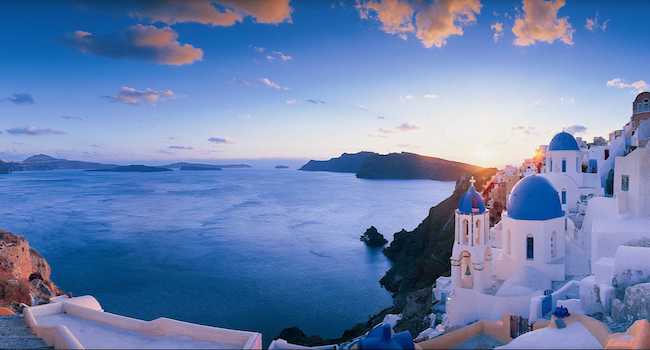 Santorini is a beautiful island that stands in the middle of the verdant blue sea and is a combination of beautiful beaches, spectacular scenery, ancient cities, amazing restaurants, world's finest wine & an active volcano. Santorini offers so much to its tourists that it definitely feels like you're on a magical island.
Domes & Cave Houses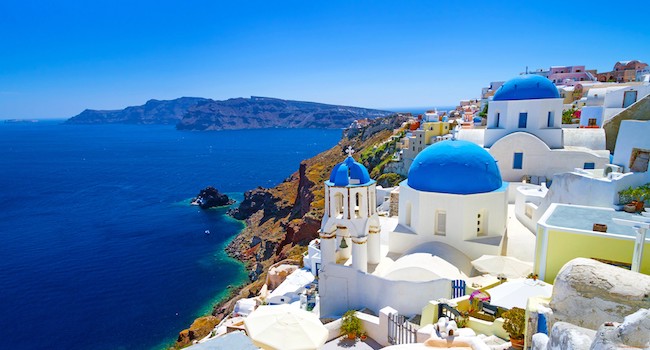 The colorful village of Oia, which is perched on the cliffs of Santorini's volcanic caldera, is one of the most visited places in Santorini. The village consists of white-walled houses, blue-domed churches & cobbled streets, which have gained its share of popularity by appearing on postcards & calendars.
Unique & scintillating beaches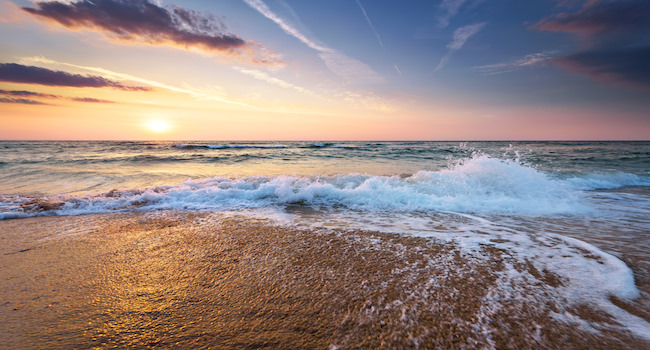 There is no better place to cool down than on a beach and Santorini offers you a host of beaches to choose from. The beaches are distinct as they are covered in volcanic rocks and sand. The dissimilar beaches all along the island will please everybody. There are well-organized, cosmopolitan beaches that offer all one needs for a relaxing and entertaining day at the beach.
Let that adrenaline rush flow 
The azure warm water of Santorini basically begs you to enjoy it to the fullest. The beaches of the city have some of the best adventure sports activities like Jet Ski, standup paddle, parasailing, etc. You can also enjoy adventures like hiking, horse riding, scuba diving, etc. If you love adventure sports, you will find something to comfort your adrenaline rush at Santorini.
Instagram Worthy sunsets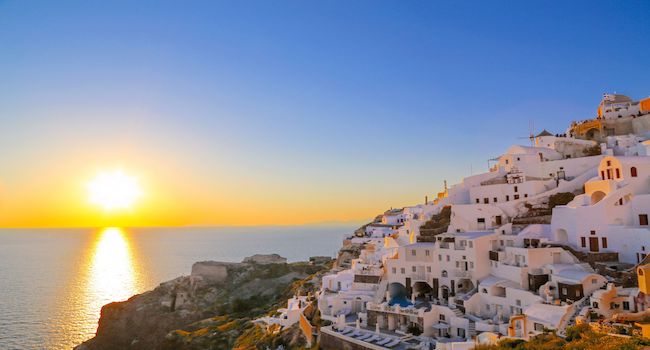 Make sure to soak up the inspiring beauty of the amazing sunset to your to-do list in Santorini. These sunsets are considered to be one of the attractions in the city because of the magnificent backdrop, which burnishes boats in golden light & brings a natural phenomenon of light pouring down like away as it washes away the day. Don't forget to click a perfect picture for your Instagram.
 

Shop til' you drop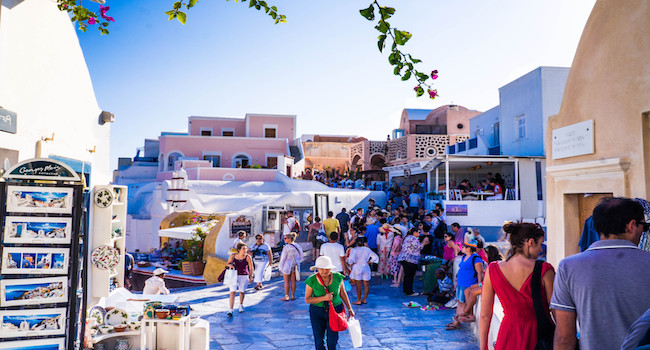 Known as the shopper's paradise, Santorini is full of unique boutiques and galleries which have so many interesting things to offer that you won't find anywhere in Greece. From classic and modern gold & silver jewelry, antique reproduction jewelry to leather goods. You can also find some traditional art galleries, furniture, paintings & porcelain, souvenirs, clothes, books, wines, etc. at various shops all around the island.
Wine & Dine with a View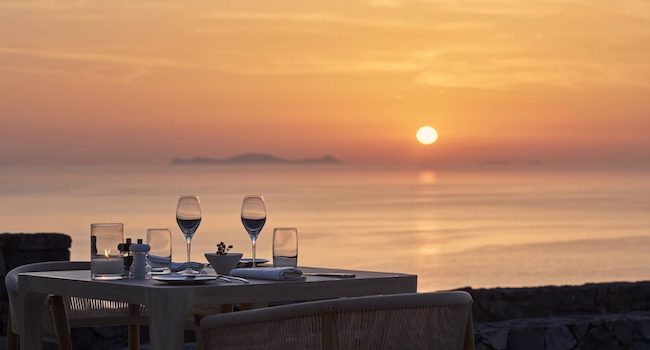 The local Cuisine in Santorini boasts of some extraordinary ingredients thanks to its nutrient-rich volcanic soil. Amongst the island's specialties are its world famous sun-dried cherry tomatoes, fava beans (split peas), capers, and white eggplant. Santorini's chefs are always experimenting with local products, combining traditional recipes with modern gastronomy, and making the island a top culinary destination in the Aegean. The streets are lined with the most quaint cafes , each with a superb view of the oceanic backdrop. Book a table and enjoy a clam & relaxing meal with a view & just let the beauty of this amazing island sink within you.
Enjoy the resonating nightlife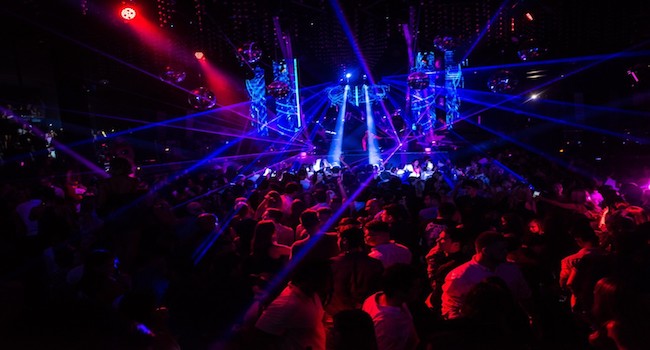 Santorini is not only known for its magical setting but also for its vivacious nightlife. You can find a plethora of nighttime entertainment venues on the island, which are packed with clubs, discos & cafes that play a wide selection of different kinds of music, sure to satisfy every musical style. So make sure you do enjoy a night packed with entertainment & fun.
Al in all, Santorini is a magical place that should be on your 'to go' list. Don't miss out on the "drawcard" destination of Greece, as you plan your vacation. TripOffbeat offers you the best & premium vacations. Book now.