Leh-Ladakh is a place where you can find the purest form of nature and the natural beauty of the place is literally unmatched. The huge arid mountains, the white desert, the sky in the hues of blue, etc. can be found under the same sky. Located at the soaring altitude of 11,000feet, Leh-Ladakh is a perfect destination for travelers who enjoy the bliss of nature as well as are always ready for some adventurous opportunities.
If you're one of them, here are 10 stunning reasons to visit Leh-Ladakh this summer:
  1. Scenic Beauty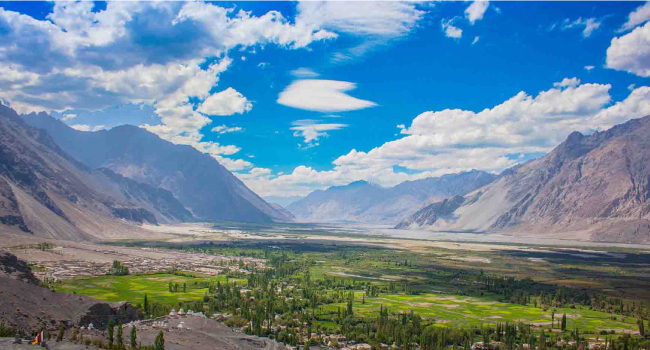 Leh- Ladakh is located in the Himalayan range of Jammu & Kashmir & Karakoram mountain ranges. The unparalleled scenic beauty of the place makes your heart skip a beat. Clear blue skies, beautiful water bodies, and enchanting roads with lush green patches of vegetation along the valleys formed by the perennial streams together make this place a perfect surreal summer destination.
 

2. Multi-Cuisine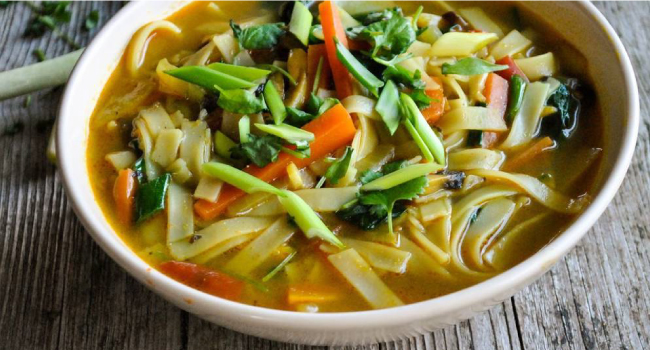 Food is always the best thing about traveling to a foreign place. There is so much to explore in Leh-Ladakh than the quintessential instant noodles. It is known for its diverse cuisines dishes that are definitely going to attract you to visit this place again and again. The food in Ladakh is simple, yet delicious. The local cafes of the place serve momos cooked with just a subtle hint of spices, and you can find a great combination of a bowl of thukkpa. Except for thupkka, you can also find Khambir, Tigmo, Mokthuk, Skyu, Yak Cheese, Paba and Tangtur, Chang etc. to keep your taste buds active in the city. The Langar served at the GurudwaraPathar Sahib is bliss for the hungry souls.
 3. Vibrant and Indigenous festivals

One of the interesting things about visiting different places is to explore their cultures and traditions. The best time of visit Ladakh is during any major festival. The place is entirely influenced by the Tibetan culture and you can see that clearly in their celebration. If your timing is apt, you might get a chance to witness one of the colorful festivals of the place like Hemis Festival, MathoNagrang, Thiksey, Karsha, and SpitukGustor, etc. Cham, which is a famous dance form of Leh-Ladakh is performed and fascinate you with its bizarreness.
 

4. Exploring Monasteries and Gompas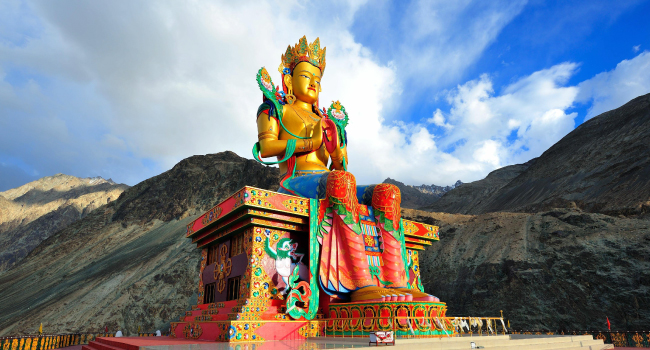 The scenic monasteries are counted amongst the most characteristic features of Ladakh. These pristine monasteries have been the place of worships for more than a century and are simply worth visiting. The feeling of serenity and spirituality that emanates from these monasteries gives you a reason to visit the place back again. Some of the famous monasteries in Leh-Ladakh are Spituk, Tikse,Hemis, Alchi, and Lamayuru.
  5. Memorable Treks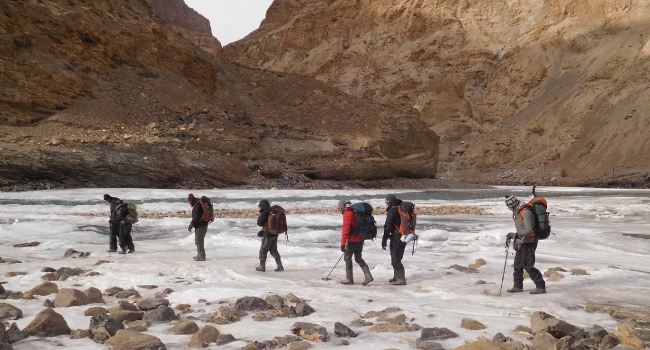 Leh-Ladakh is trekker's paradise. From the famous Chadar Trek, trekking at the frozen river to the many other challenging treks, you can never run out of incredible trekking options, which are definitely worth exploring. While trekking you will walk past over the highest roads, isolated mountains, scenic attractions, and narrow passes.
6. Exotic Wildlife
Leh-Ladakh, lying in the Palearctic Eco zone, has a unique ecosystem and is home to a range of free-roaming exotic wildlife. You might be lucky to get a glimpse of the elusive Snow Leopard. Other than Snow Leopard, you can spot marmots, kiangs, ibex, bharal, urial, yaks and wild horses in their natural habitat.
 

7. Disconnect to Connect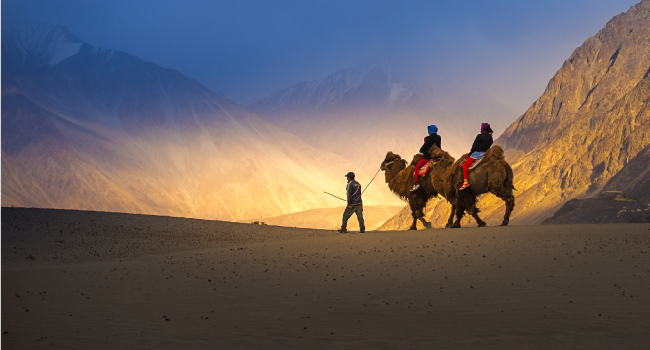 A little time off from the world and technology is something that should be your concern. We spend so much time glued to our technology and gadgets that we forget that we really need to connect to the outer world in order to grow as a human. Leh-Ladakh's natural beauty has a surreal quality about them which convinces you to disconnect from the work life and connect you  to yourself
8. Lakes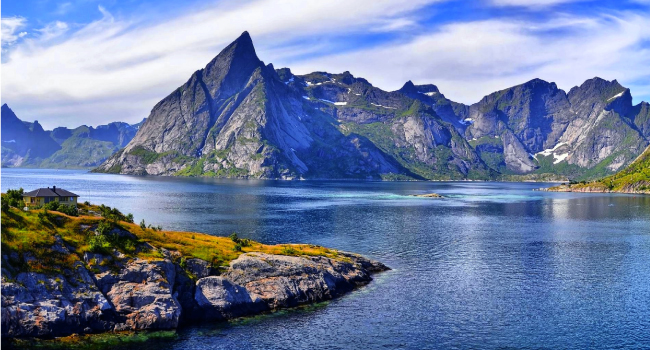 The lakes in Leh-Ladakh offer the travelers the immense scenic beauty, which is breathtaking as well as peaceful. Pangong Lake is one of the best lakes you could visit while your visit to Leh- Ladakh. The lake changes its color throughout the day. It is a wonderful lake to camp near too.
  

9. Re-Kindle Romance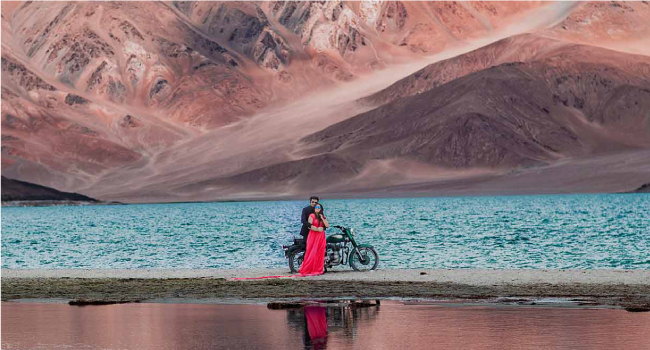 Leh-Ladakh serves as one of the romantic destinations for the couple that is trying to find a way to rekindle their romance in the middle of the work life. A lovable week in the coldest region of the country can kindle love and churn magic like you never knew.
  10. A photographer's Delight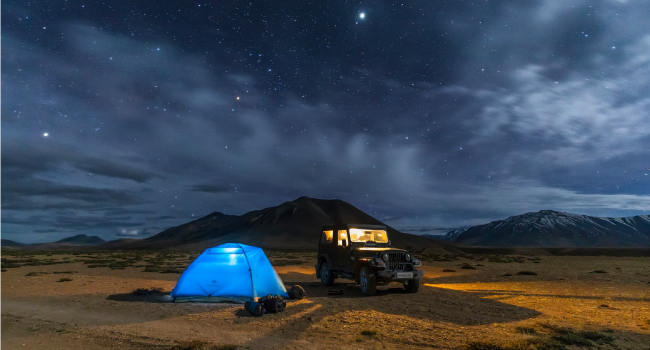 You might have heard this like a million times that Leh-Ladakh's surreal beauty is one of the reasons why a photographer's travel to the place. But you cannot believe it until you see it for yourself. The natural landscape, azure blue lakes, low lying clouds, snow-capped mountains, etc., would serve as perfect photographic scenery for photographers.
A visit to Leh-Ladakh is truly a splendid one. The place, which offers much-needed peace, adventure, nature, romance, and multi-cuisine food, is definitely not the one that you could miss out on.
Visit TripOffbeat to plan your summer vacation into the secluded place of Leh-Ladakh