Diwali is right around the corner. And it is a long weekend as well! Be different this Diwali, and enjoy the festivities in some off-beat destinations, with your family and friends. So what are you waiting for? Whether you stay in Delhi or are Capital-bound to celebrate with relatives, we've got unusual getaways near Delhi for you to enjoy the festival of lights in!
Sariska Tiger Reserve, Rajasthan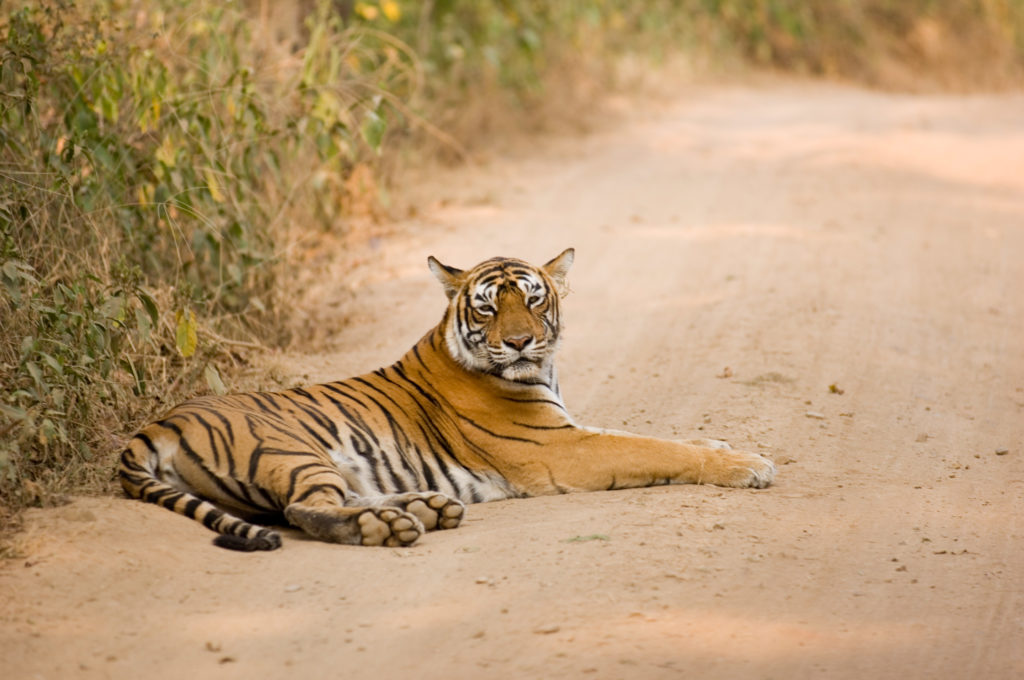 This one's for the wildlife enthusiast in your family. About 207 km from Delhi, this tiger reserve is in Alwar, Rajasthan and is famous for its wildlife safari.
If you want to stay overnight here, there are luxury as well as budget options available. Apart from the safari and tiger spotting, you can also visit the Kankarwadi Fort in the reserve premises as well as an ancient Hanuman Temple – Pandupole.
The latter sees many devotees through the year. Do remember that the tiger reserve allows private vehicles only on certain days – Tuesdays and Saturdays – and the rest of the days you'll have to hire a jeep that seats 6 passengers.
Stay at: Alwar Bagh & Trees n Tigers Resort 
Ramgarh, Uttarakhand

At a distance of about 292 km from Delhi, Ramgarh is a hidden gem, nestled in Uttaranchal's Kumaon region. At a height of 1789 metres above sea level, this scenic hill station is dotted with bungalows that were once used by the British, circuit houses for officers and boutique resorts that retain the charm of colonial times. The best part? An uninterrupted and clear view of the majestic Himalayas.
Ramgarh is also known as the 'Fruit bowl of Kumaon' as it is dotted with apple, apricot, peach and pear orchards. Quite a sight for city-weary eyes!
There are plenty of activities one can indulge in while in this picturesque area. Thanks to the dense forests, bird watching is a good way to reconnect with nature, as a wide variety of migratory birds can be spotted here. Of course, the forest trails are also conducive for treks and nature walks and the scenery is an added bonus.
There are many places to visit in the vicinity while you are enjoying your family time in Ramgarh. From a drive down to Bhimtal or up to Mukteshwar, or just a trek to Devi Mandir, there's plenty to keep you occupied in this gem of a place.
Stay at: Seclude Ramgarh
Ranthambore, Rajasthan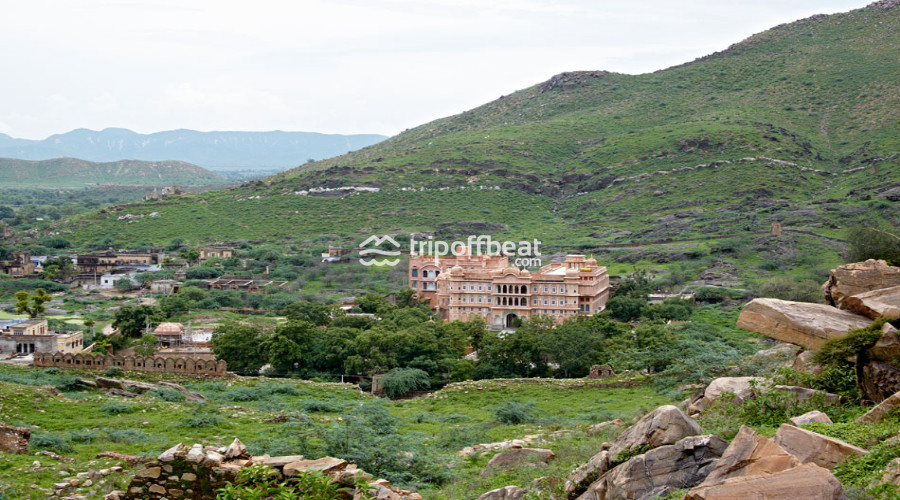 About 370 km from Delhi stands one of the best national parks in India – the Ranthambore National Park. This wildlife reserve is not only a safe haven for tigers and other wildlife species, but is also famous for its beauty and the peep it provides into our own history, what with the Ranthambore Fort and the Trinetra Ganesh Temple in its premises.
A marvel of the Chauhan dynasty, the Ranthambore Fort is a landmark at the Park and has been declared a World Heritage Site by UNESCO. Once a royal hunting reserve, it is now one of the major attractions of the area and a favourite with those who want a glimpse into our history.
The Trinetra Ganesh Temple – one of the oldest temples in Rajasthan – is another not-to-be-missed-attraction at the National Park. With five aartis a day and an interesting legend about how and why the temple was installed, this place of worship is sure to appeal to the devout in your family.
Ranthambore National Park is a destination that offers something for every family member. For those inclined towards sightseeing, there's the shallow Surwal Lake. For those who want to see wild animals getting their daily quota of water; there's Padam Lake, which is the main watering hole for the animals here; for those who want to indulge in bird watching, there's the Malik Talao which is home to Kingfishers, egrets, herons, etc; and for those who want a thrill, there's  the Wild Dragon Adventure Park with its Horror HGose and All terrain Vehicle rides!
Stay at: Patan Mahal
Narkanda, Himachal Pradesh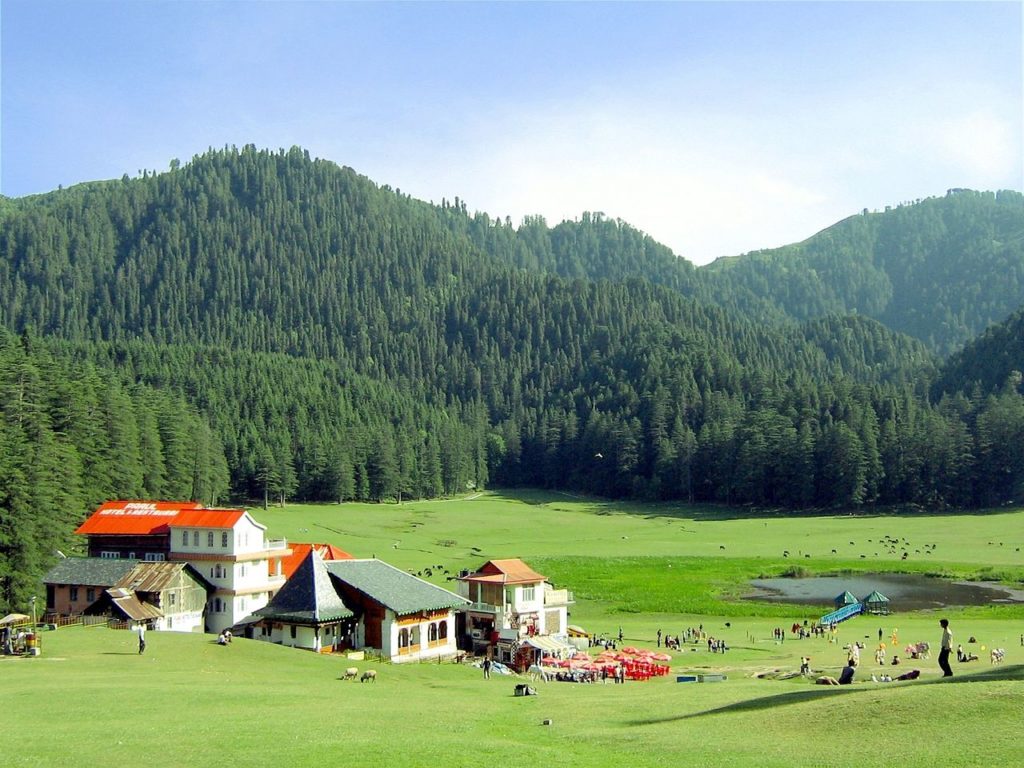 Got a favourite cousin who is a photography enthusiast in the family? Then head straight to Narkanda this Diwali, for a memorable experience. About 431 km from Delhi is the charming town of Narkanda, in Shimla district. At a height of about 9000 feet, it offers a panoramic view and is home to beautiful orchards, lush forests and majestic hills. The apple orchards, for one, are an absolute must-visit to get click-happy!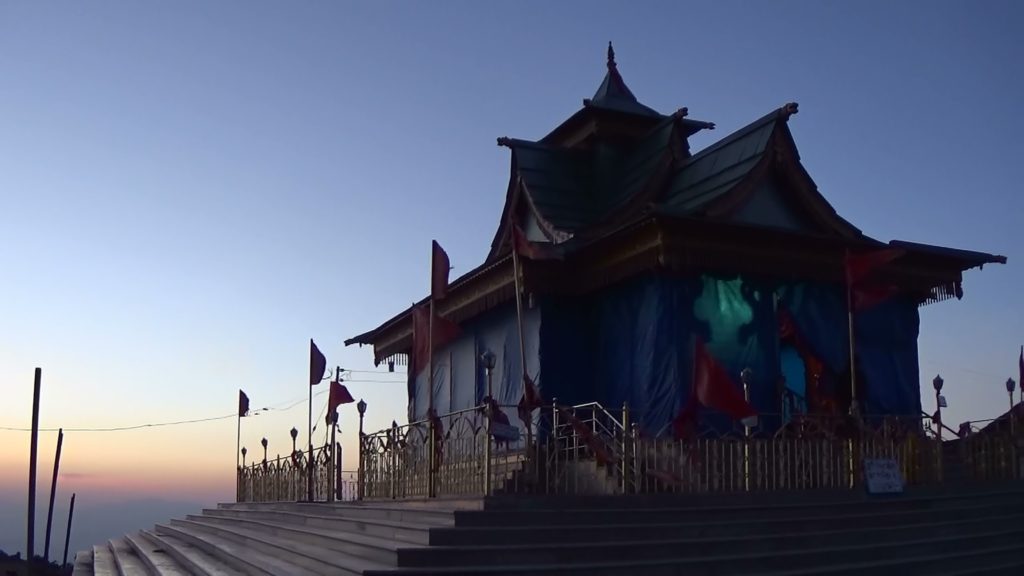 Thanks to its terrain, trekking is another great activity here, specially up to Hatu Peak – which is the highest point in Narkanda – and hosts the Hat Temple, with a small pond. The trek also treats you to beautiful vistas of Deodar, Fir and Pine trees, and of course the all-pervasive mountain air which has a charm of its own. Camping is a great option at the Peak and there's a rest house too which provides basic amenities.
Another must-visit here is the Tannu Jubbar Lake, which is an ideal picnic spot as you gaze at the mountains surrounding you. Gives one rather a perspective about life and one's own significance in the scheme of things!
Don't miss the Stokes Farm – responsible for the town's economy – known for its apple orchards and do remember to ask one of the locals for the history behind this unique place.
And while you are at it, take your family to Mahamaya Temple, which is about 7 km from Narkanda, and is dedicated to Goddess Kali. Adventure and piety do go hand in hand in this quaint town of Narkanda!
Stay at: Mist N Meadows, Aamod Shoghi, Park Woods, Pine Drive Resort, Tethys Ski Resort & The Wilderness
Orchha, Madhya Pradesh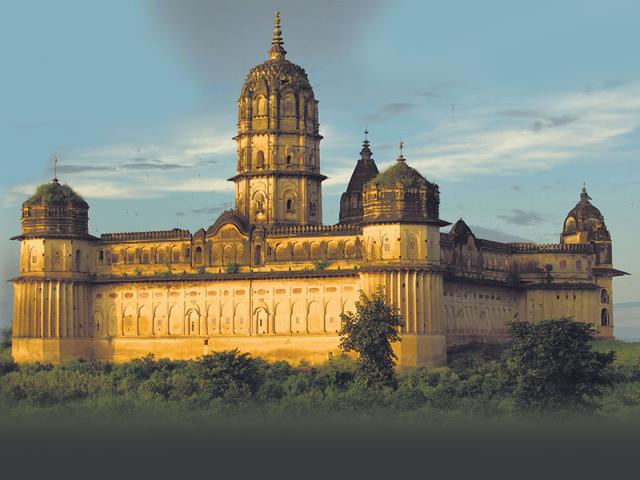 This one's for the history buff in your family. Founded in the 16th century by the Bundela Rajput chief – Rudra Pratap – Orchha is situated on the banks of Betwa and offers a glimpse into our history, laced with interesting facts about Indian culture too.
The Orchha Fort must top your must-see list here. With its innumerable temples and palaces – Raj Mahal, Parveen Mahal and Jahangir Mahal – it offers a glimpse of the past and spectacular architecture. This is also where you'll see the only temple – the Ram Raja Temple – where Lord Rama is worshipped as a king and not a God! Plus, one of the palaces – the Raj Mahal – is also one of the oldest historic monuments in the Fort.
Don't miss the Chaturbhuj Temple, a 17th Century monument with exquisite architecture and a mind-blowing view from the top-most point.
While in Orchha, do go to the Jhansi Fort, which was built around 400 years ago and is located bang in the middle of the city. Spread across 49 acres, the fortified structure is quite the encyclopaedia on Bundelkhand's history!
The Orchha Wildlife Sanctuary is another gem that'll appeal to the wildlife enthusiast in your family. Home to a whole host of animals, it is also a delight for bird watchers with its over 200 species of migratory birds.
Do go to the Laxminarayan Temple, dedicated to Goddess Lakshmi. It boasts of architecture that's a blend of a temple as well as a fort.
Stay at: Amar Mahal
Ranakpur, Rajasthan

For all pious family members, a trip to Ranakpur is a must. One of the five most important pilgrimage spots in Jainism, it is about 96 km from Udaipur, hidden in the Aravali mountain range.
Ranakpur is famous for its amber stone Jain Temples, which exhibit intricate and impressive architecture, as well as a serene ambience.
Apart from its proximity to Kumbalgarh, Jalole Wildlife Sanctuary and Mount Abu, this quaint town is famous for its Jain places of worship. The most popular ones are the Chamukha Temple, the Ranakpur Jain Temple and the Surya Narayan Temple.
The Chamukha Temple is dedicated to the first Tirthankara, Lord Adinath, and boasts of 29 halls and 1,444 intricately carved pillars – with no two pillars being the same! The engraved windows are impressive with their embellished Jain figures. Close to the temple complex is also the temple of Amba Mata.
The Ranakpur Jain Temple was built in the 15th Century and is spread across 48,000 sq. ft. Dedicated to Lord Adinath, it is the basement of the structure that covers the entire complex.
The Surya Narayan Temple is dedicated to the Sun God and is famous for its portrayal of Surya in his seven-horse-driven chariot.
You can also opt for a Jeep safari through the Raunakpur Valley, or a horseback experience in the Aravali range.
Stay at: Maharani Bagh, Mana Resort & Mountbatten Lodge
Osian, Rajasthan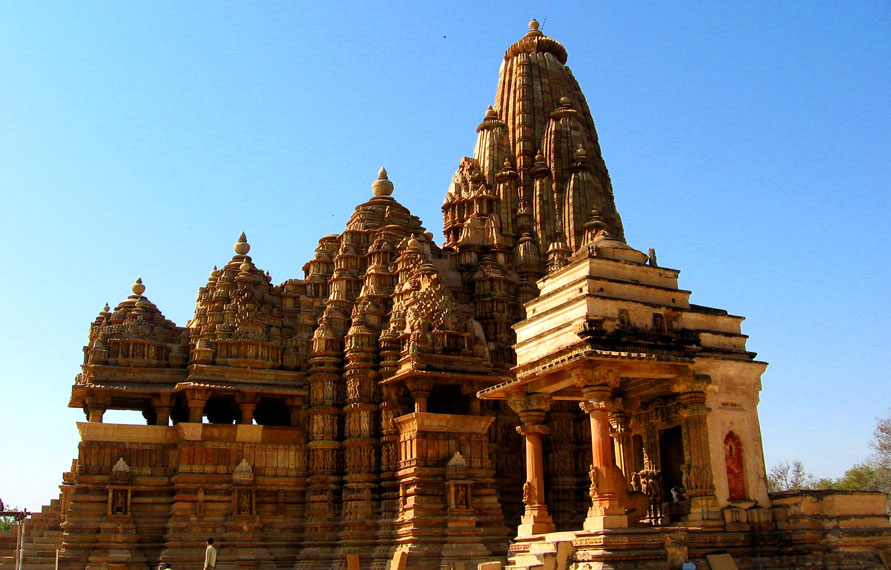 Want to study architecture? Then Osian is the place for you. Also called the Khajuraho of Rajasthan, it is about 65 km from Jaipur and is dotted with Jain and Hindu shrines.
The must-visits here are the Sachiya Mata Temple, the Mahavira temple (both are adjacent to each other), the Surya Temple, Kali Temple and the Harihara Temple.
Osian is about 60 km from Jodhpur, on the way to Jaisalmer. So while you are in the land of sand dunes, you absolutely must not miss out on a desert experience! From a camel safari to camping overnight and from dinner and folk dance beneath the stars to enjoying a bonfire, there's plenty you can do here.
The camel safari is a must-do. Just imagine swaying on camel-back, while you take in the vast desert, the undulating sand dunes and feel the evening chill setting in as dusk slowly engulfs the region… Enough to make you forget the world and soak in the experience.
The camel safari will also offer you an opportunity to interact with the locals, while they go about their routine chores. The best way to acquaint yourself with a new culture and different way of living.
If you and your family want a truly amazing experience, the try camping in the desert! From a traditional welcome to traditional Rajasthani folk dances and songs to the finger-licking local cuisine, this will be one night you really wouldn't want to see the morning of.
Stay at: Safari Camp- Bishnoi Village camp & Chandelao Garh
So this Diwali, plan your family destination and book best offbeat resorts with Tripoffbeat !!