Looking for the Best Honeymoon Destinations in India? Honeymoon is one such escape newly married couples will treasure for the rest of your life. It is a once in a lifetime moment to make a new beginning and give a good start to your love and romantic life. Planning for your honeymoon will not able to zero down on one destination?
Well, look no further! Your own country has a lot of places that will make you rethink about your International trip. Being such a vast and culturally-rich nation, India's geographic beauty is expansively extravagant.
Go and explore unexplored India, and discover the hidden jewels India is sinking inside it. Marriage is a precious bond in life, delight your loved one with a perfect honeymoon vacation. You will treasure these moments for the rest of your life.
Look At The Best Honeymoon Destinations In India
Here is a list of 5 best honeymoon destinations in India. Just pick up the most alluring destination and let love do the rest for you.
Jaisalmer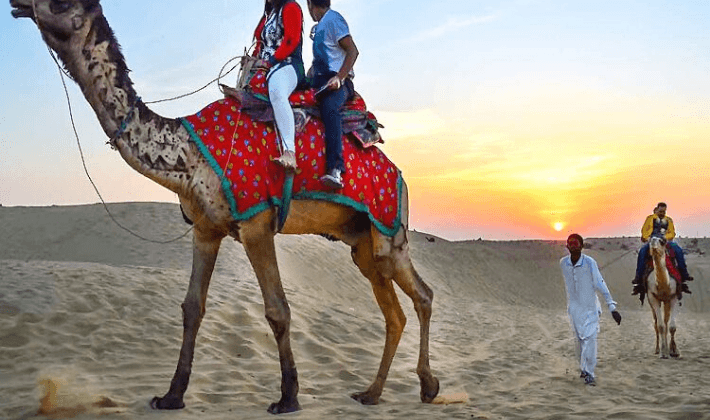 For a grand start of your life after the wedding, Jaisalmer is a perfect place. There's nothing better than reveling in love while camping in the Sand Dunes under the chandelier of stars. Many places in Jaisalmer create magical moments in the life of newly wedded couples. Endowed with golden dunes, the honeymoon destination will transform your evening into a memorable affair.
Jaisalmer is known for its captivating dunes, forts and huge tourist activities. From unforgettable candle-lit dinners, mesmerizing folk dances, and music to stargazing, everything keeps you amused throughout your honeymoon holidays in India. It has ample of things for couples who are looking for a good for a romantic getaway.
In other words, the city has everything you can envision for your ideal honeymoon. Explore the unmatched jewel of Rajasthan and make the most of your holidays.
Nainital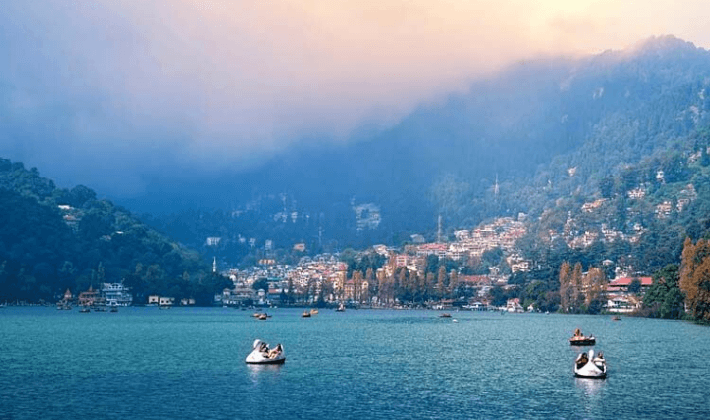 If you are planning your honeymoon in a hill station, there is nothing better than Nainital. The charms of Kumaon region will leave you astounding Lovebirds can revel in their perfect escape at Nainital, one of the most romantic places in India.
Settled around the scenic Naini Lake amid the Kumaon Hills, the destination is known for its plethora of lakes, snow-capped mountains, the abundance of breathtaking scenic views of nature, and so much more. Flaunting the title of the City of Lakes, the hill town lures nature lovers from all around the world. Nainital is the Home of beautiful valleys, lakes, mountains, monasteries, and ancient temples.
Goa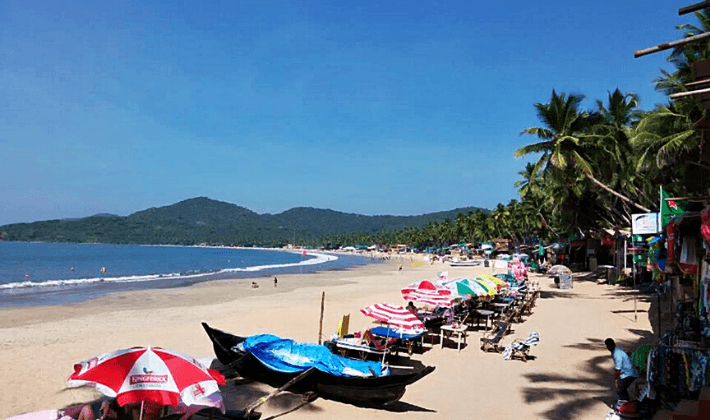 Just imagine a walk with your beloved, hand-in-hand, embracing the mesmerizing dawns and the soothing sundowns along the beachside, what a beautiful sight it will be. Goa is an ideal place to spend a vacation with your sweetheart. It is one of the best honeymoon destinations in India.
This beach capital of India is a perfect place for romantic newly wedded couples. It allows couples spending quality time with their partner, and developing a special love bond. For the honeymoon specials, visit Dudhsagar Falls, Aguada Fort, and bonfires at the pristine beaches, old Goa.
Goa has long been popular with holiday goers. There's so much to experience in this special part of India that it can be hard to know where to begin.
Andaman and Nicobar Islands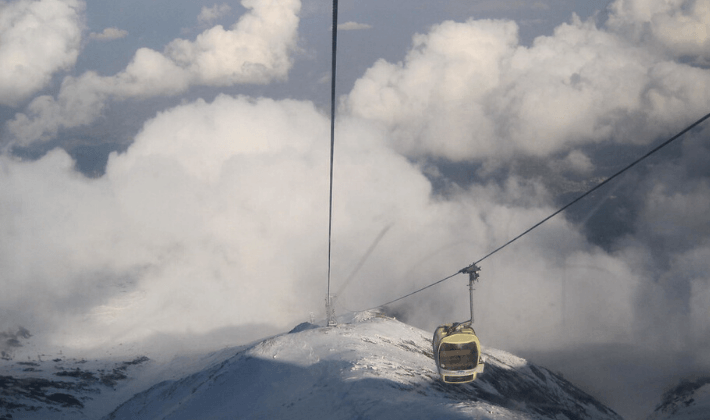 This Indian island is where you need to head for a honeymoon straight outta dreams. Secluded beaches, azure blue waters, luxuriant resorts, and picturesque natural beauty are a few swoon-worthy attractions that Andaman offers.
Hypnotizing beauty, fascinating beaches, spellbinding islands, serene bliss and so much more, Andaman and Nicobar Islands have everything that reminds romance. More and more couples are ditching international destinations for Andaman's serene beaches and the ultra-luxury it offers. It is also a great foodie honeymooner.
Andaman and Nicobar are known for their romantic vibes, there is no scope for disappointment when it comes to places for honeymoon in Andaman.
Grab each other's hands and dive down the azure water to discover the amusing underwater world. Reckoned as one of the top honeymoon destinations in India, the island lures scuba diving lovers and newly wedded couples alike.
Couples deserve to plunge in the delights of a tropical heaven while being taken care of every single desire. Honeymooners can lose themselves in maximum comfort and opulence with our honeymoon travel packages.
Kerala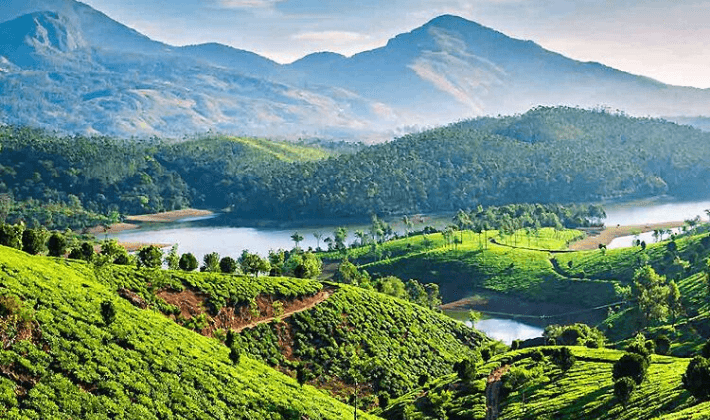 Kerala is South India's most serenely beautiful state. This slender coastal strip is defined by its layered landscape. The dreamy beaches, calm backwaters, lush greenery, misty hills, make Kerala a honeymoon destination in Kerala.
For honeymoon specials, houseboat cruises, tours to echo point, are perfect for savoring their time together. It is an idyllic escape amidst the lap of nature. The aroma of tea gardens, comforts of luxury resorts and the charm of exotic wildlife make you fall in love with the hill town. Kerala is also known as the paradise of the south.
Over to You
Embrace every moment of your honeymoon and give your loved ones a memorable vacation. Explore unexplored Indian honeymoon destinations, there are a lot of destinations to pick from. Plan your honeymoon in India with our best honeymoon handpicked destinations and you can rest assure that your romantic escapade will last forever.
At TripOffbeat we offer personalized packages for the couples that will take them to one of the beautiful honeymoon destinations in India.