Madhya Pradesh, also called the Heart of Incredible India is located in the center of India. There are many offbeat places in Madhya Pradesh and it's known for its religious hubs of Hinduism, Buddhism, Jainism, and Islam, Khajuraho temples, impregnable forts, exquisitely carved Jain temples, palaces, which tell the glorious reminders of an erstwhile era of the royal Kings, Nawabs and Maharajas.
Endowed with immense natural beauty and splendor, Madhya Pradesh is also famous for its wildlife sanctuaries and national parks, which are home to a rich variety of flora and fauna. You get ample opportunity for jungle safari, jeep safari, wildlife photography, nature walks and much more.
The vast numbers of tourist places in Madhya Pradesh contribute all the more to this influx of tourists. There are a lot of places to visit in Madhya Pradesh that satiate the travelers' instincts. And if you're planning a weekend break or a holiday in Madhya Pradesh soon, this handpicked list will help you in the same.
7 Best Offbeat Places In Madhya Pradesh
We have found out some amazing and dazzling places for you in Madhya Pradesh. Check out these places and know what you can do and what you can explore in these places. So let's start.
Orchha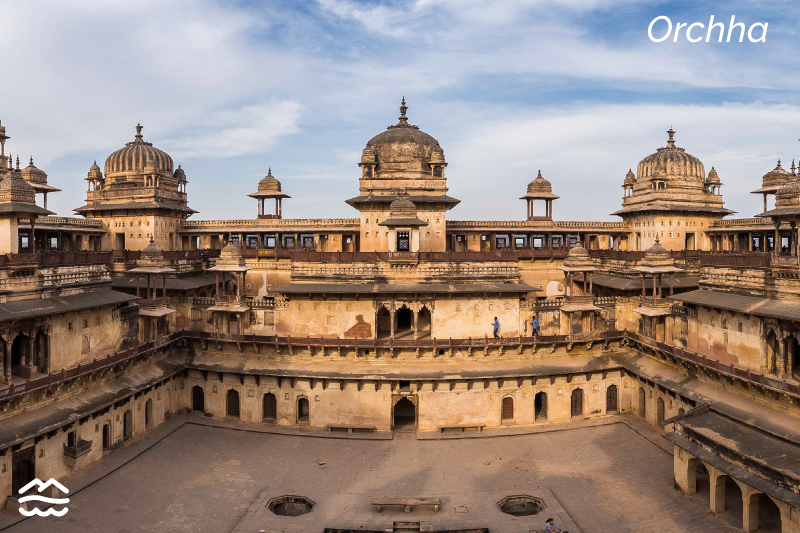 Orchha, literally meaning 'Hidden'  is an ancient medieval town, which was founded in the 16th century by the Bundela Rajput chieftain, Rudra Pratap. This stretch of land along the River Betwa in the Bundelkhand region of Madhya Pradesh India was an ideal site for the king's capital. Marked by the unexampled temples, huge cenotaphs (chhatri), and striking forts, the capital of Bundela Kingdom has beautifully preserved the spirit of its illustrious past and breathes history in every detail.
Those who are not fascinated by history, the medieval city does not disappoint them either. Encompassed by the thick Dhak forest where every dawn is embraced by the chirping of birds, where the shimmering holy river and the sighting of rare Indian Vultures atop the rooftops of magnanimous palaces and cenotaphs of Orchha add to the picturesque ambiance, the destination appears like a sweet reverie.
Visit: Ram Raja Temple, Chaturbhuj Mandir, Raja Mahal, Lakshmi Mandir, Jehangir Mahal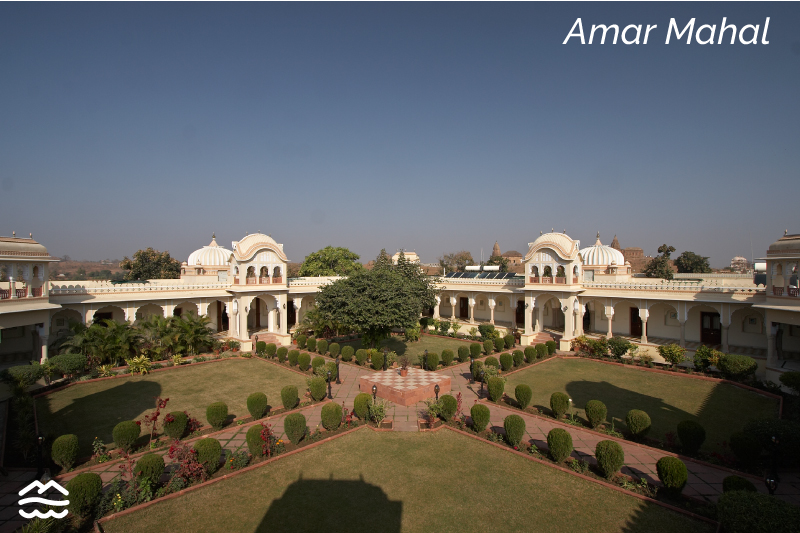 Stay at : Amar Mahal
Pench Tiger Reserve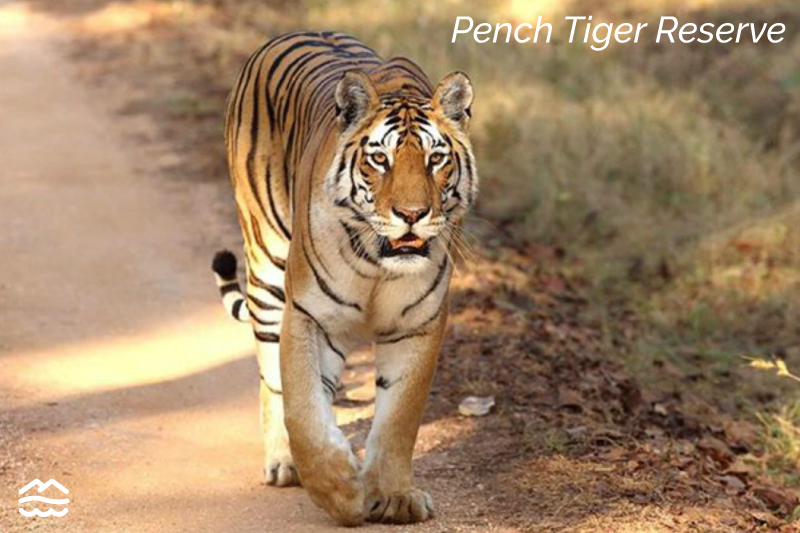 Pench is one of the topmost destinations for wildlife tourism in Madhya Pradesh, albeit a little less famous and popular than the other star attractions of the Madhya Pradesh Tiger circuit- Kanha and Bandhavgarh.
The Pench National Park is named after the Pench River, which flows from north to south through the park. This river constitutes the district boundary of Seoni and Chhindwara districts of Madhya Pradesh in the upper region and State boundary with Maharashtra State in the lower region. This area became the 19th Tiger Reserve of India in 1992. Tourist traffic is experiencing very fast growth in this park. The Pench National Park which constitutes the core of the Tiger Reserves was notified in the year 1983. The total area of the park is 292.85 sq.kms. The total area of the Pench Tiger Reserve is 757.85 sq. km.
The popular fictional works of Rudyard Kipling, The Jungle Book, and The Second Jungle Book also have their stories set around this region. It is for this reason that Pench is often known as the original land of Mowgli.
Visit: Jungle Safari, Elephant Safari, Tathastu Art Center, Mahakaleshwar Temple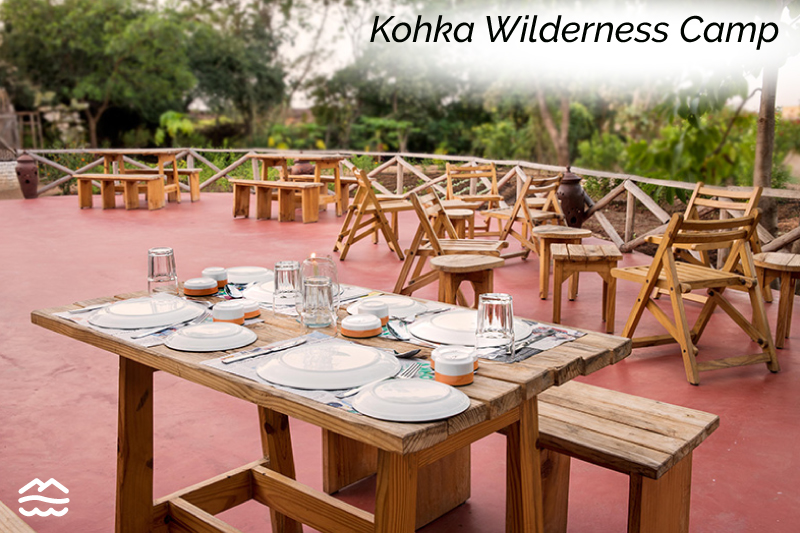 Stay at: Kohka Wilderness Camp
Khajuraho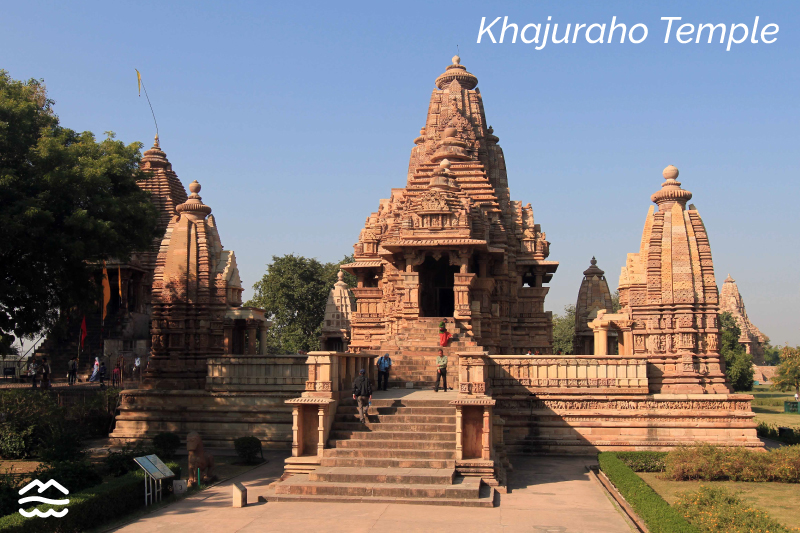 Khajuraho may be a world-renowned heritage destination and UNESCO World Heritage Site for the temples carved with erotic postures. However, Khajuraho is also visited for some very significant Jain Temples.
The temples of Khajuraho are divided into three groups: Western, Eastern and Northern. The Eastern group has Jain temples. There are 30+ temples and of which, Parsvanath Temple (1860 AD), Adinath Temple and Shantinath Temple are most visited.
Visit: Lakshmana Temple, Kandariya Mahadeva Temple, Chaturbhuj Temple, Devi Jagadambi Temple, Duladeo Temple, Vishvanatha Temple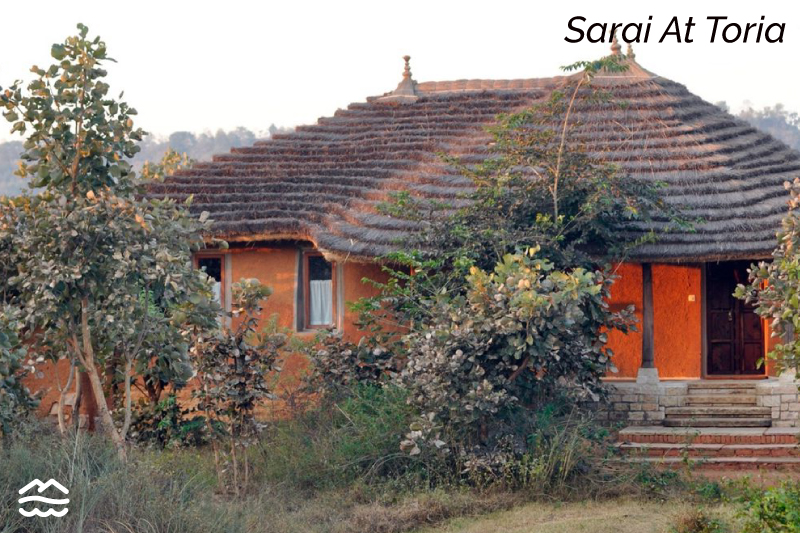 Stay at: Sarai At Toria, Syna Heritage Resort
Bandhavgarh Tiger Reserve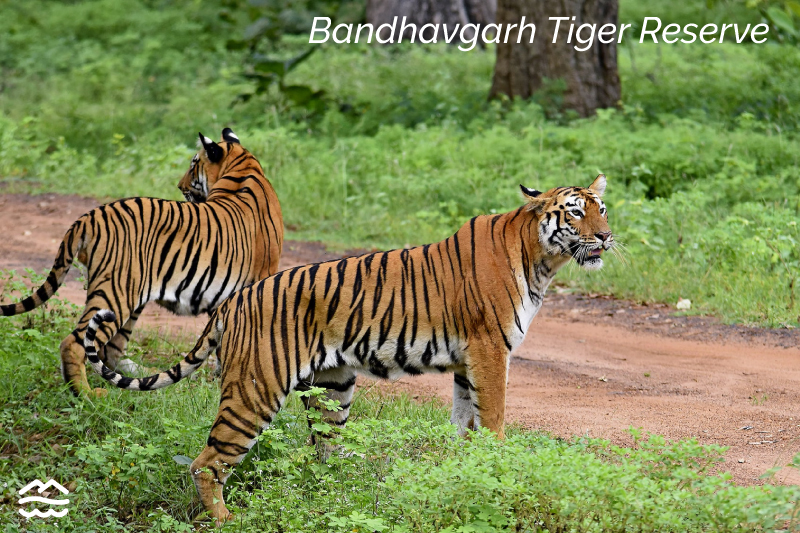 Bandhavgarh is a place of mythological and legendary significance. The ancient Bandhavgarh Fort is of great importance as it is believed to have been gifted by Lord Rama to his younger brother Lakshmana. 'Bandhan' in English means brother and 'Garh' means fort. Hence the name, Bandhavgarh. Bandhavgarh dates back to 2000 years ago and you will find several man-made caves with inscriptions and rock paintings.
Bandhavgarh is also the land of tigers. This is the place to visit if you want to spot the big cat. India's top dwelling for tigers, Bandhavgarh National Park has the highest density of Royal Bengal tigers in the world. The sight of the majestic tiger, up close and personal, is said to trigger a sense of awe in you, of the kinds you would have only experienced in your childhood.
Visit: Bandhavgarh Fort, Jwalamukhi Temple, Badi Gufa, Tiger Safari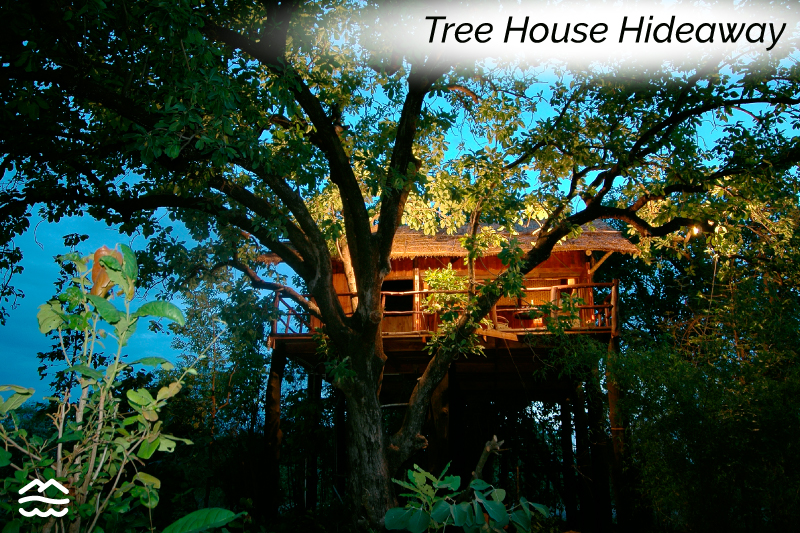 Stay at: Tree House Hideaway, Tiger Trail
Pachmarhi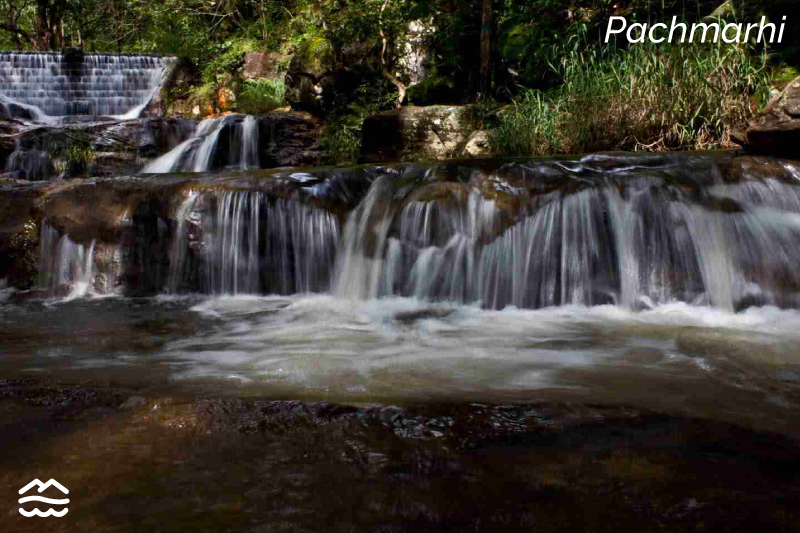 A hill resort on the northern slopes of the Satpura Range, Pachmarhi the only Hill station of Madhya Pradesh (state of central India), stands at an altitude of 1100 meters. Pachmarhi was discovered by Captain Forsyth in 1857, & it really offers tranquility. Its Bridle paths lead into tranquil forests of wild bamboo, Sal, Jamun, amla & gular trees, interspersed with deep pools fed by the streams that run across the red sandstone hills, add to the natural palette. The town of Pachmarhi is also known as Pachmarhi Cantonment. Pachmarhi is a hill station with the majority of natural tourist spots which includes waterfalls, temples, rocks, caves, gorges, valley, rock shelters, etc.
Visit: Rajat Prapat Falls, Pandav Caves, Apsara Vihar Kund, Bee Fall or Jamuna Prapat, Jata Shankar Caves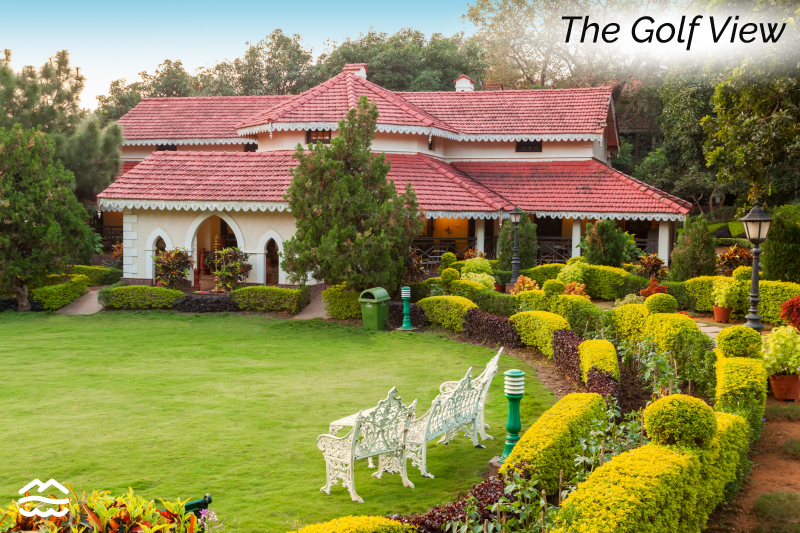 Stay at: The Golf View
Kanha Tiger Reserve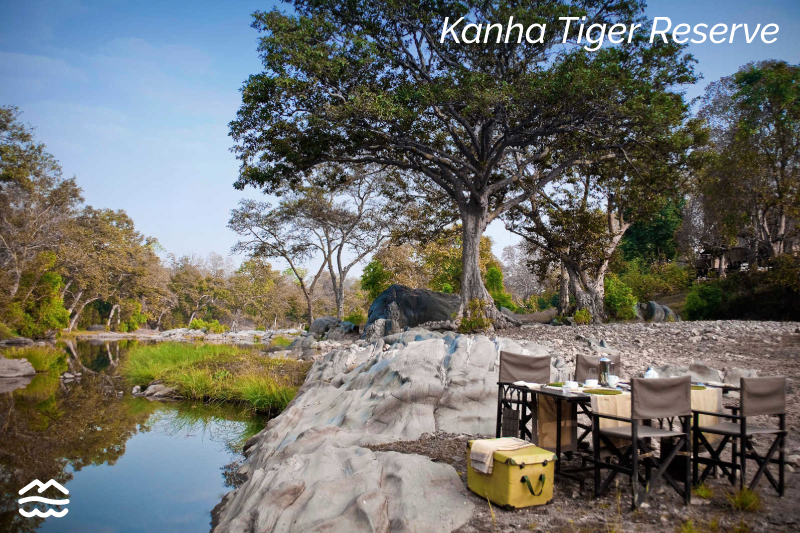 Kanha Tiger Reserve is spread over an area of 1,949 sq km (940 sq km of core area and 1,009 sq km of buffer zone), making it one of the best habitats for tigers in India. Kanha's lush sal and bamboo forests provided inspiration to Rudyard Kipling for his famous narrative, "The Jungle Books". Its greatest achievement, however, has been the preservation of Hard Ground Swamp Deer or Barasingha from near extinction (they numbered just 66 in 1970). Today, they number more than 400 and are the only surviving population of Barasingha in the wild.
Jeep Safaris are the best way to experience Kanha's wildlife and wild habitats. Safaris are conducted early morning and in the late afternoon by qualified and experienced naturalists in open 4×4 Suzuki jeeps that have been specially fitted with front-facing, elevated seats to enhance the safari experience. Kanha opens from sunrise till 11:00 A.M and then from the late afternoon until sunset. The park permits entry only after sunrise while exits must be before sunset, so timings tend to change with the season.
Visit: Shravan Tal, Bahamani Banjar, Kanha Meadows, and the Interpretation Centre.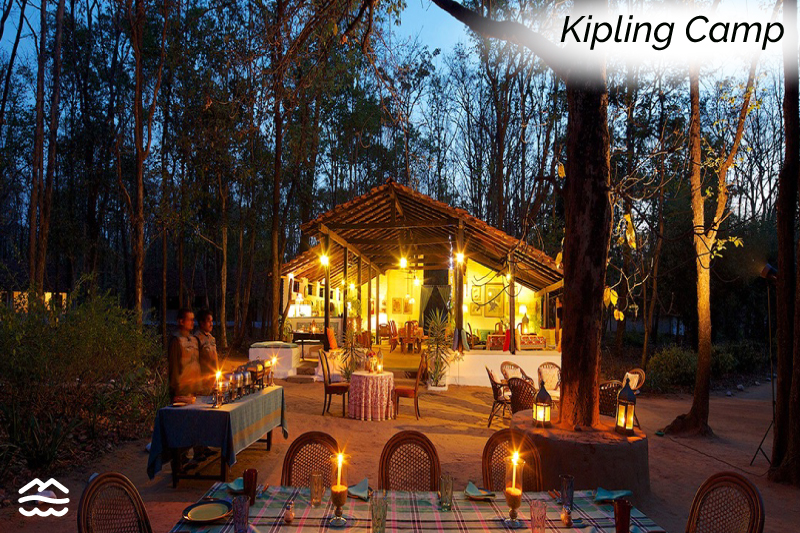 Stay at: Wild Chalet Resort, Soulacia, Kanha Earth Lodge, Kipling camp
Satpura Tiger Reserve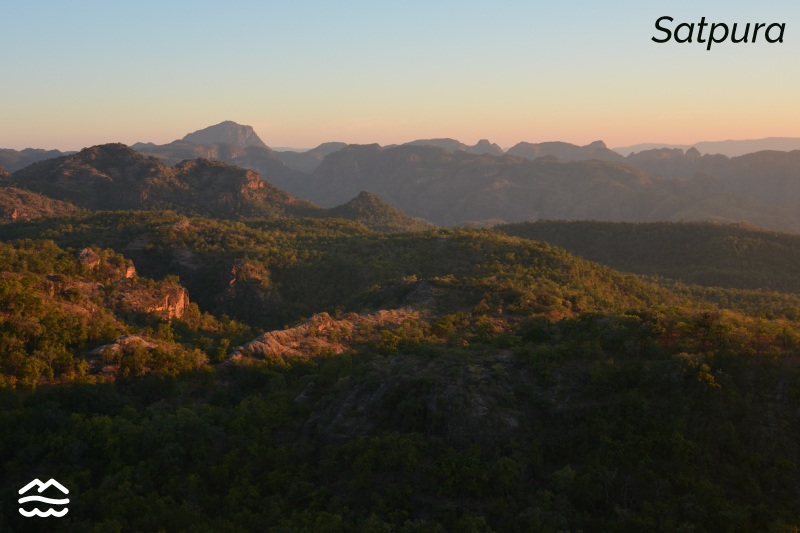 The Satpura Tiger Reserve is an amalgamation of the Satpura National Park, the Bori Wildlife Sanctuary and the Pachmarhi Sanctuary. This prime wildlife habitat is relatively unknown and is rightly believed to be one of India's best-kept secrets. Here, patrons can explore the true wilderness without the crowds.
The park offers a diverse & unique range of activities. Apart from Jeep, Elephant & Boat Safaris, Satpura is the only park of its kind in Central India that offers Walking Safaris, giving enthusiasts a 'one of a kind' opportunity to explore tiger country on foot. You are likely to sight Leopards, Sloth Bear, Indian Wild Dogs, hordes of Indian Gaur, Sambhar plus other herbivores found in Central India & if lucky the magnificent Tiger.
Jungle Jeep Safaris are offered in the Satpura Tiger Reserve and provide a good opportunity to see nocturnal animals. Some birds commonly spotted in the vicinity include Grey Hornbills, Malabar Pied Hornbills, Black Shouldered Kites, Tree Pies, Shikras and many others. Frequently seen animals include Tigers, Leopards, Sloth Bear, Civets, Jackal, Porcupine, Hyena, and Fox. Also seen less frequently are leopards, Wolves, Rusty-spotted cat, and Leopard cat.
The sheer diversity of animals, the presence of several bird species, numerous species of endemic butterflies & the luxury of exploring this 1,500 square km expanse of classic Central Indian wildlife habitat in so many different ways make Satpura a wildlife enthusiast's paradise.
Things to do: Jeep Safari, Elephant Safari, Biodiversity park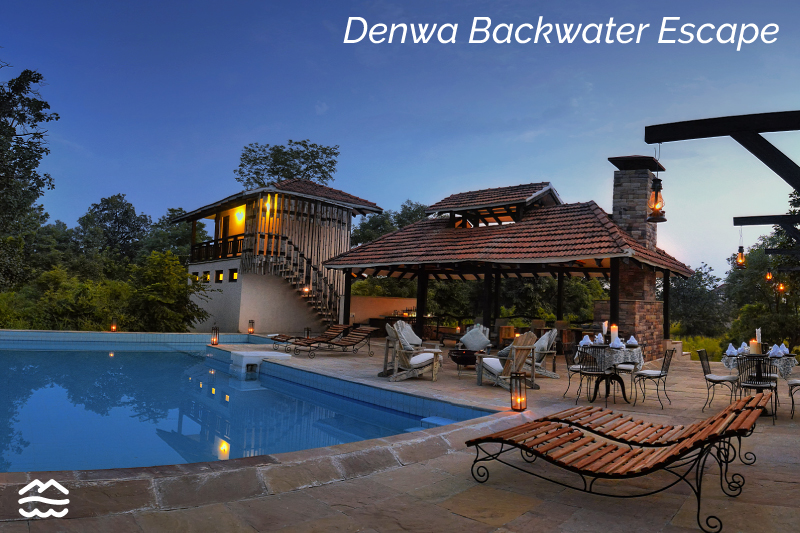 Stay at: Denwa Back Water Escape, Reni Pani Jungle Lodge
Conclusion
So what do you think about these amazing places? Be a traveler and travel these amazing destinations with your dear ones and make memories.
TripOffBeat is your Trusted Travel Partner for on-demand and special holiday breaks, offering you an Easy Selection of Handpicked & Verified Offbeat Stay options, backed by Personalized Service to give you 100% Delight every time, any time.
Don't wait; book your favorite destination to spend your upcoming weekend break. If you still want to ask something from the travel experts, help is just a call away. Call: +91-9990124333