Amongst the thousands of islands in Indonesia, there are a lot of reasons to visit Bali. Bali has always and will always continue to be the best and most-favorable destination for tourists. When it comes to a tropical vacation, Bali is at the top of the favorites in tourism.
Now you may wonder what are the best places to see in Bali then you don't need to worry about that.
Exploring the treasured jewels of Bali will give a one-of-a-kind experience to you and your family. There is a lot of purposes to traverse Bali in your next vacation.
Reasons To Visit Bali For You To Plan A Trip
From now on you don't need to think for a reason or look out any purpose of a vacation. We will give you not only one but a total number of nine reasons to take a break and visit Bali to spend some time in the lap of luxury and connect with nature
Give your holiday grounds like nature-loving and captivating destinations, the spellbinding architecture of temples and lavish hotels and resorts. Spend your time with the cordial Balinese people and enjoy the shopping with an ample amount of shopping chances. Get lost in the beauty of Balinese nature and never-ending adventure.
Enchanting Beaches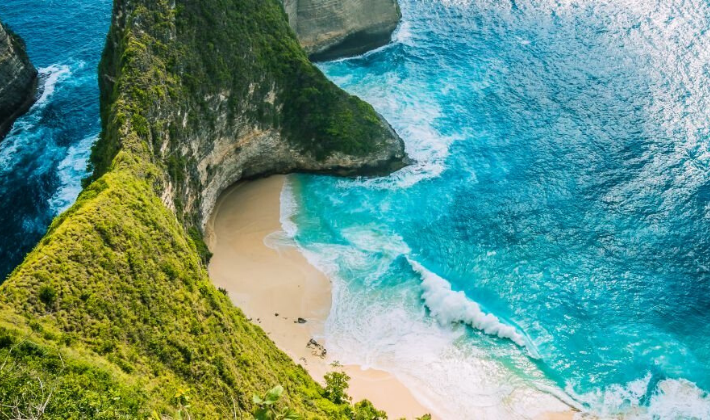 The stunning beaches in copious amounts in this tropical paradise in Indonesia are the biggest incentive for a person to visit Bali. Each one of these beaches carries a sense of uniqueness to them, from the white sand crunching beneath your feet and tall cliffs looking over the ocean to the extreme water sports and invigorating fun, from the most famous tourist locations to the secluded, hidden breath-taking beaches away from the crowds.
There's a beach for every person and their different needs and moods. Top beaches in Bali to visit – Kuta Beach, Nusa Dua, Padang Padang, Seminyak Beach, and White Sand Beach.
Captivating Balinese Culture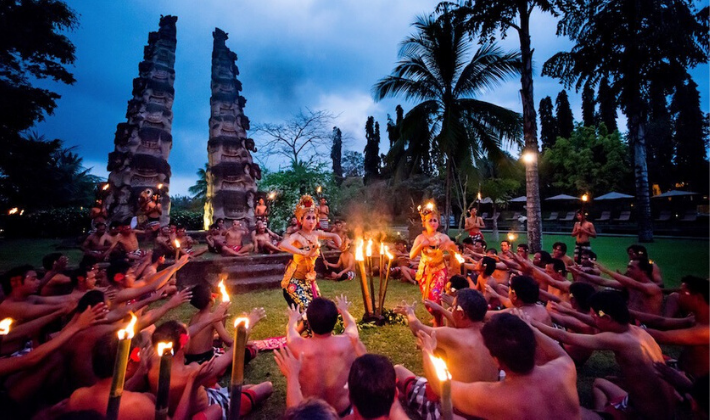 The phrase "Don't Judge a book by its cover" holds meaning in this context, Bali's beauty goes way beyond the surface.
Bali holds a deep connection between its people and its traditions, with its enchanting and captivating dances and shows held throughout the year, Bali gives its tourists a sense of belongingness, welcoming them into their culture with open arms. From fascinating festivals to exciting parades, curious tourists are welcome to experience them all. Bali truly is a place rich with culture, tradition, beauty, and openness to all.
Balinese Spellbinding Temples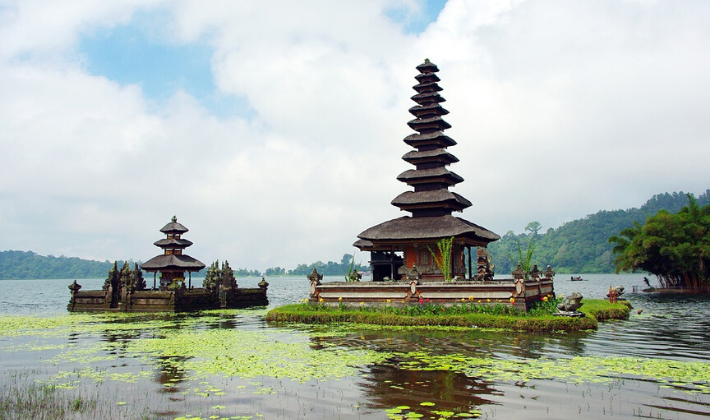 Just as Bali locals are traditional, they are also spiritual being in tune with their religion, chiefly Hindus, every house in Bali has a small temple present where people pray every day. Temple tours in Bali are a tourist favorite activity, not only due to the religious value but also to get an insight into the rich Balinese culture. All the temples in Bali, from the soul, replenishing temples on beach sides to the heart soothing mountain temples, all are worth a visit.
Top visited Temples in Bali: Tanah Lot, Tirta Empul Temple, Uluwatu Temple, Besakih Temple, and Goa Gajah – Elephant Cave.
Never-Ending Adventure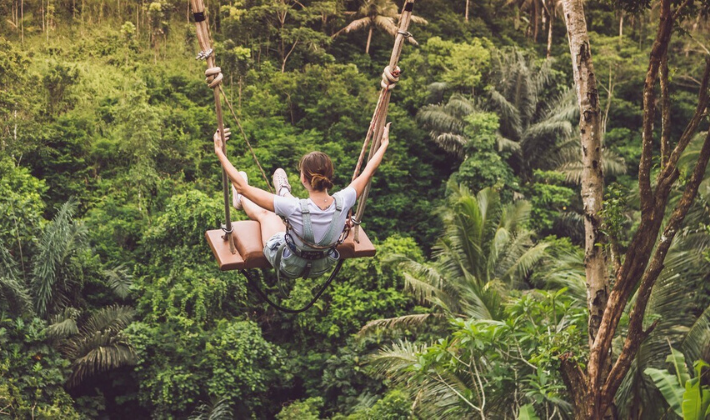 Bali has a lot to offer when it comes to adventure, from trekking to scuba diving. Although the most sought after, are the water sports in Bali. The beautiful sand, deep blue sea, and the high intimidating waves pull an adventurous soul to itself like a magnet. Top activities to partake in, in Bali:
* Surfing
* Visit Waterbom waterpark
* Visit Aling Aling waterfall
* Canyon Tubing at Siap river, Payangan, North Ubud
* White water rafting at Ayung River and Telaga Waja
Nature's Love for Bali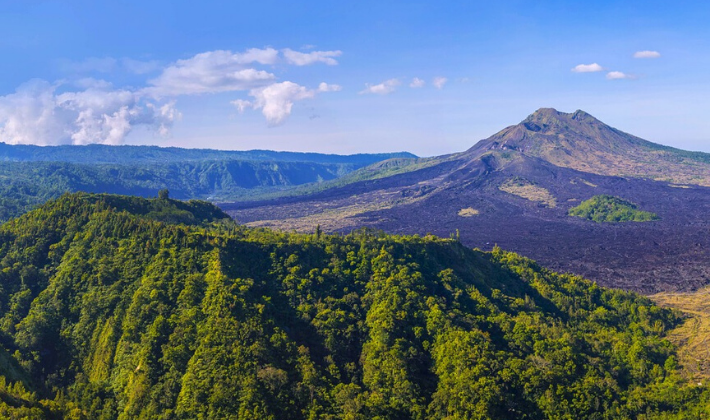 Bali's natural beauty has no bounds. Nature has blessed Bali with a kind of natural beauty that none can compare, from the breath-taking beaches to the hidden scenic canyons, from the sparkling rivers to the deep blue oceans, from the magical temples to the glorious mountains rich with greenery, and from the luxurious to the adventurous, Bali has truly been blessed in all sense of the word, making it a popular tourist destination.
Lavish Hotels & Resorts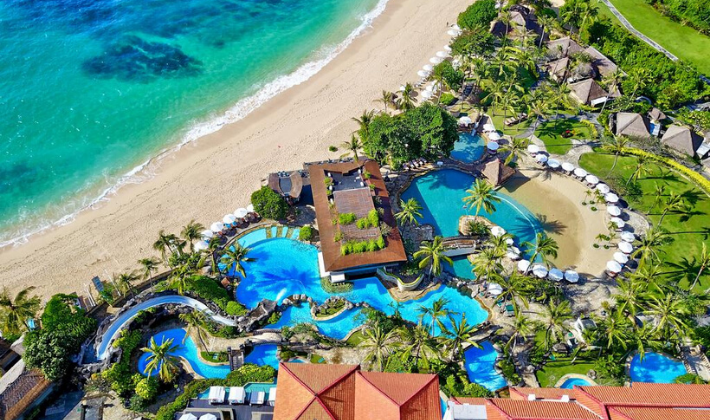 In sync with Bali's natural awe-inspiring beauty are Bali's accommodation – hotels and resorts. Each accommodation is tremendously relaxing and oh so luxurious that you never want to leave! From lavish resorts to the affordable, each design is extra-ordinary and made well-equipped and enjoyable to stay, many of such designs have swimming and infinity pools that are an attraction all on their own. Bali even offers private villas at unbelievably affordable rates, what could be better than that!
Balinese Cuisine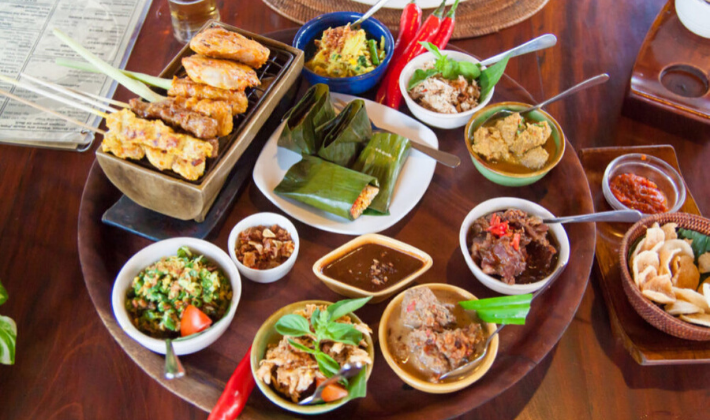 Bali's rich soil and its mouth-watering traditional recipes have created a distinctive cuisine. Its traditional meals can be relished both as street food and fine dining. Many international chefs are drawn to Bali to learn more about this amazing and delightful Balinese cuisine, resulting in neighborhoods filled with restaurants – each with their unique concept.
* Pisang Goreng (dessert)
* Mie Goreng
* Sate
* Babi Guling
* Bebek Betutu
Ample Of Shopping Opportunities
From the homemade Bali souvenirs to the expensive designer clothes – traditional and modern, the accessibility of local Bali markets and high-end boutiques, both make you yearn to go on a shopping spree. Tourists with a higher currency value than the Indonesian Rupiah will benefit the most from shopping in Bali. Need I say more?
Places where you can shop:
* Tegallalang 'Handicrafts Village'
* Art markets
* Shopping Streets
* Designer Boutiques
* Homeware and Furniture Shops
* Celuk Village
The Cordial Balinese People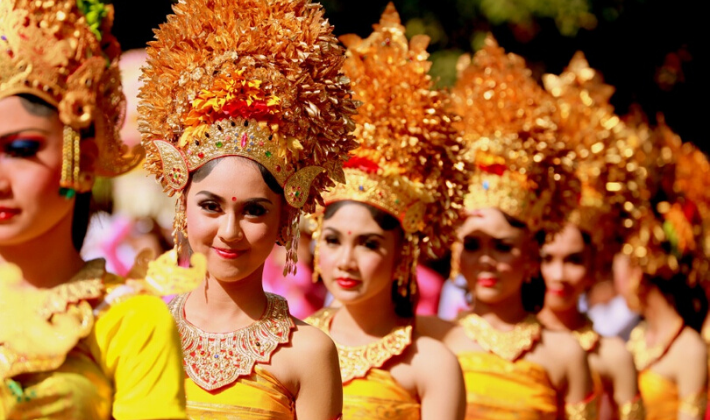 Most people who have been to Bali will surely agree that the Balinese locals are the friendliest people you will ever encounter. Making new friends here is so much easier than anywhere else, as the locals in Bali are so welcoming and always eager to engage in conversations with the people that they meet, including tourists. Their friendliness and genuine warmth make the experience so much more worthwhile and memorable for tourists that it plays the role of a cherry on top of a very amazing dessert for them.
Conclusion
Now that you know all of the incentives that would successfully persuade you to visit Bali, why don't you pack your bags and book your flight ticket for this summer? It'll be worth it, trust me.
Don't wait; book your favourite destination to spend your upcoming weekend break or holidays. If you still want to ask something from the travel experts, help is just a call away. Call: +91-9990124333