Trekking in Uttarakhand is a great adventure that you must experience once in your life. The mighty range of the Himalayas present in India provides one of the amazing trekking destinations in Northern India.
All of us love to have some spice into our lives and for that, we need to break the ice of our daily routines and do something different and adventurous and while thinking about the adventure the first thing that strikes our mind is trekking on some hilly terrain along with friends.
Trekking is a popular adventure activity among the tourists and even the vacationers. We will make it easy for you to choose from the best places for trekking in India.
Top 11 Destinations For Trekking In Uttarakhand
Trekking in Uttarakhand through different regions gives an opportunity to the adventurers to gain a deep insight into the immaculate beauty of the region and the bewitching flora and fauna as well.
Many places still feel wild and relatively unspoiled, and thrillingly scenic treks can take you into magical roadless villages, through craggy gorges, and across dazzlingly stark mountain passes gives mind-blowing experiences to visitors.
We have picked 11 such destinations to give you a one-of-a-kind adventure experience this vacation. Let's check out our list of best trekking places in India and make your vacation more solidifying:
Chakrata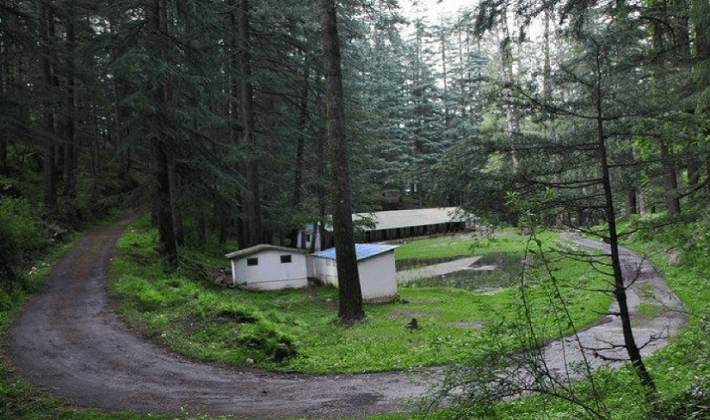 Chakrata with its pristine beauty is a paradise for nature lovers. Not only for nature lovers but also for adventure seekers.
It is ideal for both kinds of people to quench their thirst, for every nature devotee Chakrata is the most favorable destination for trekking in Uttarakhand.
There are picturesque meadows of Budher, Kanasar, Devban and Mundali surrounded by one of the best-rated deodar forests of Asia, high waterfalls namely Tiger falls, Kimona falls, and Indroli falls, ancient limestone caves of Sahiya, Budher and Gorcha, and high tablelands such as Chirmiri, Daanadhar all within a 30 km radius from Chakrata.
Although Chakrata is a year-round destination, the best time to go camping and trekking is April – June, and September – December.
Landour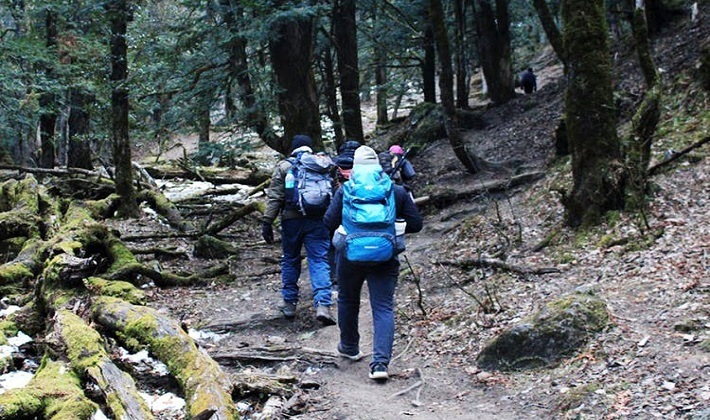 Nestled in the foothills of the Himalayas, Landour is another one of the best sites in Uttarakhand to savor the joys of the Himalayas. An air of mystery beckons visitors. Situated at an altitude of 7,500 feet nestled in the heart of Landour, this niche property rolls back time to a bygone era.
Walks around Landour showcase the best of the Himalayas with views of the Doon Valley and the snow peaks captured through the abundant cedar and oak trees. Escape to a beautiful country manor up in the mountains.
This could be one of the popular places in Uttarakhand to enjoy trekking and hiking. Go a village trek to Kotli and short Fleming Nature Trail and longer hikes like the Mussoorie Ridgeline Trek, Seven Summit Trek, or Nag Tibba Trek.
Corbett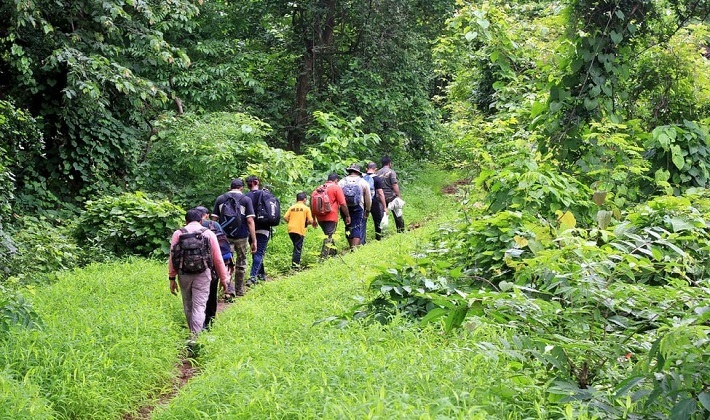 Appointed with spectacular views, from nature's art gallery, Corbett is the most visited tourist destinations in Uttarakhand.
Explore the abundance of plant and birdlife literally inside the jungle with only an aesthetically designed low voltage fencing all around the resort as a protective barrier between man and the wandering visitors from the wood.
Corbett offers the opportunity to indulge all your senses and refresh the mind and body with an orchestra of bird song, the fragrance of the flora and the thrill of action in the jungle. Corbett offers the best spots for trekking and enjoy the wild amid virgin hills.
The Corbett stands majestically, all by itself. It's the only neighbor is the nature all around, as far as your eyes travel. Where the only sound you may hear is a melodious bird song. Whether you want to explore the wild of the jungle, or simply unwind in the tranquil environs all round.
Binsar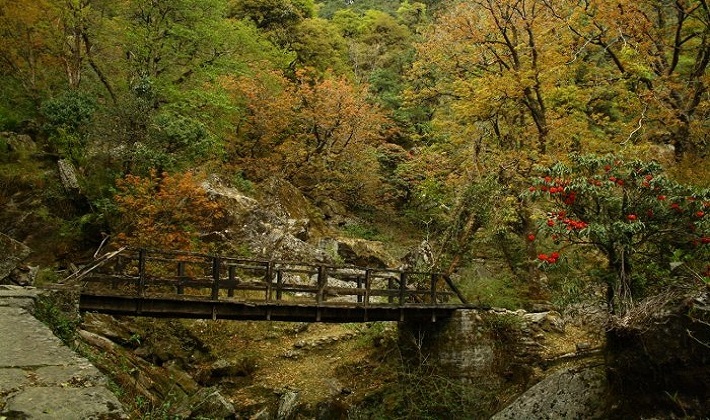 Binsar is a beautiful place, overlooking a wonderful valley with breathtaking views of layers of snow-clad Himalayan peaks and enchanting surroundings. Another ideal destination to enjoy trekking in Uttarakhand. Its unique location provides peace and solace where one can breathe fresh air in a pollution-free and noise-free atmosphere.
There are miles of picturesque valley views and one can have a panoramic view of the legendary Himalayas. The Jageshwar Trek from Binsar Sanctuary is one such trek in the Kumaon region of Himalayas, amid thick deodar forests.
Binsar is just 6Km from downtown Almora, a wonderful small hillock covered with cedar trees, rhododendron, and with a two-thousand-year-old Kasaar Devi temple at the top the hill. Binsar lies amongst ample natural beauty and greenery.
From here you can enjoy the spellbinding views of the mighty Trishul, Nandadevi, Maiktoli, and Mrightuni to name a few. Melodious chants from the nearby Kasar Devi temple and warm sunrise from the distant snow-clad Himalayas make a memorable and rejuvenating start of the day.
Ramgarh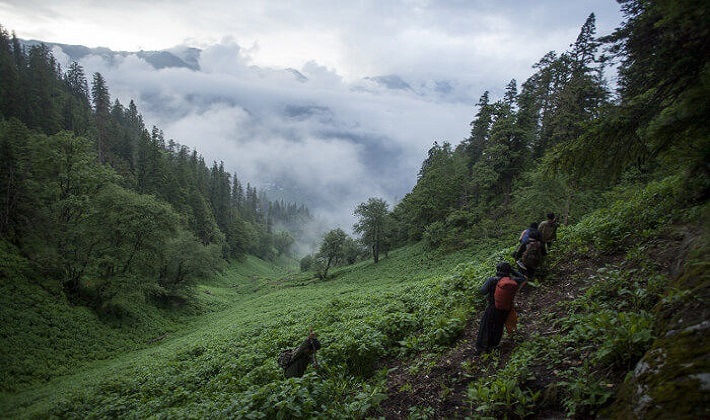 Surrounded by the tranquillity and hushed serenity of the mountains, it is an ideal place to do nothing, or if you are feeling energetic, explore the nearby areas of Nainital, Bhimtal, go trekking and hiking to enjoy the breathtaking views of mountains and valleys.
Ramgarh is also an ideal destination for adventure freaks and nature enthusiasts. This small hill station provides several fun activities that you can indulge in, which is impossible to experience in the big cities.
Right from going for a picnic to satisfying your need for adventure with rock climbing and camping, the options provided are endless. In the following lines, we have provided detailed information about the things to do and see in Ramgarh, Uttarakhand.
Kund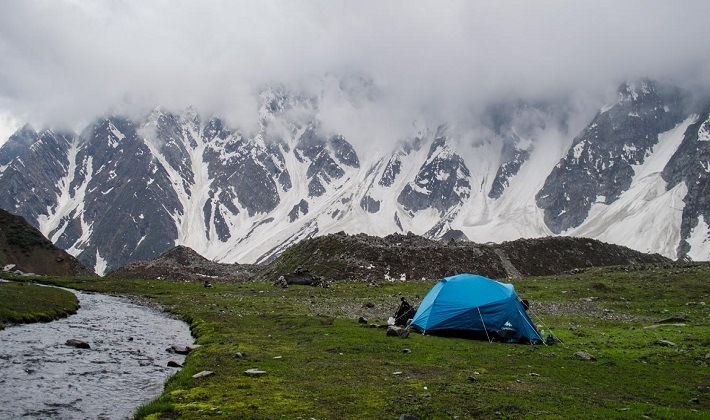 From Kund, one gets a wonderful view of the snow-clad Kedar peak that forms the backdrop of the Kedarnath temple. One hell of a trekking destination worth going.
In addition to the Kedarnath temple, which is among the most important temples in the Hindu religion, there are several other temples like Tungnath (the highest Shiva shrine in the world), Madhyamaheshwar, Triyuginarayan, Guptkashi, Ukhimath, etc.
Kund is your best bet when it comes to Chopta or Rudraprayag for its cottages with a view, gracious hospitality, soft murmurs of Mandakini, quaint hill touch in its flair.
An additional explorer's delight is that Kund is the best base for ChoptaTungnath trek or Tungnath trek. With Kund, take home more than just fond memories, when you holiday.
Nathuakhan
Nathuakhan is surrounded by lush green fields, plum and peach trees, and a panoramic view of mountains. The pristine beauty of the region and the pleasant weather at all times gives the place a very distinctive character that soothes your mind and calms you beyond words.
You can go in for numerous adventure treks or just do nothing, relax and spend time with family and friends. Enjoy reading from a variety of books or play board games, and spend fun time together.
Sitla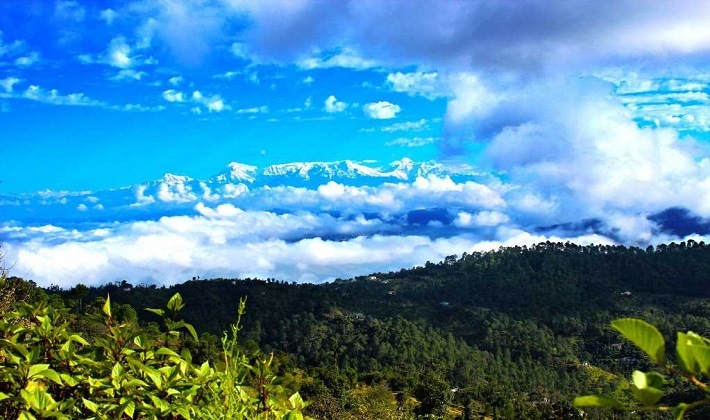 The great Trek from Sitla is the tallest peak Mukhteshwar, the trek to temple offers the best views of mountains the valley beneath Indulge yourself in blood-pulsing outdoor adventures!
Paragliding, cycling, rock climbing, waterfall trekking, and other activities are ideal to rejuvenate yourself and your spirits.
Go for nature walks and lake tours, along the lanes, and get a glimpse of the sylvan landscape, the tranquil waters, and the beautiful greenery. One of the best places to embrace solitude.
Chopta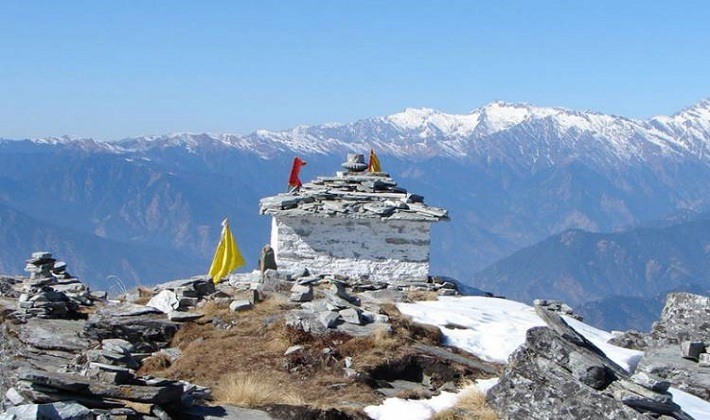 Chopta has a specious alpine meadow perfect to do outdoor activates like birding, obstacle courses, adventure activities, and so many other outdoor games.
Various species of native birds will give you a wake-up call every morning. It's a picturesque location, best for Trekking in Chopta is a wonderful way to explore this delightful region which has untouched, unique, and scenic beauty all around.
This region is a part of the Kedarnath wildlife sanctuary known for its one of the richest biodiversity in the world. Discover natural lake, closest Greater Himalayan view, alpine meadows, evergreen forest, world's highest Siva temple, adventure activities, and much more.
Dhanchauli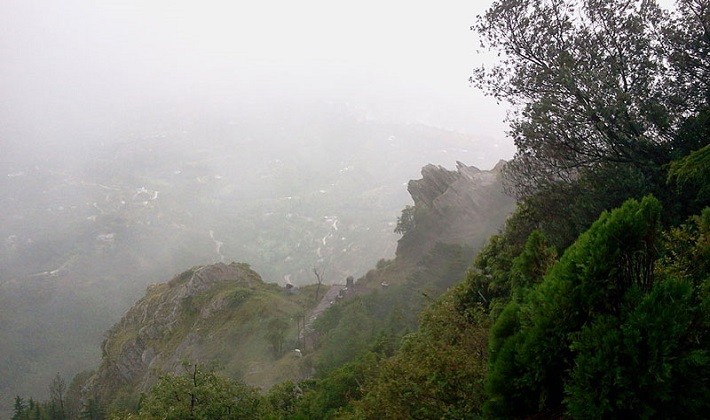 Dhanachuli is an enchanting little village located a few miles from Mukteshwar, a popular hill station in Uttarakhand. It is an ideal destination for adventure enthusiasts.
Blessed with pleasant weather, breathtaking views of the Himalayas, lush forests, enticing apple orchards, and charming people, Dhanachuli is perhaps one of the most beautiful weekend getaways from Delhi.
For every trekker out there, the view of the mountain is nature's blessing. And at Dhanachuli, you can listen to this music of the birds round the year.
With its rich diversity of flora and fauna and terrain which varies from the beautiful Oak and Rhododendron to Pine forests, Dhanachuli is a perfect destination for avid birders, trekkers, mountaineers or the enthusiastic naturalist seeking to enjoy the region's rich birdlife.
Munsiyari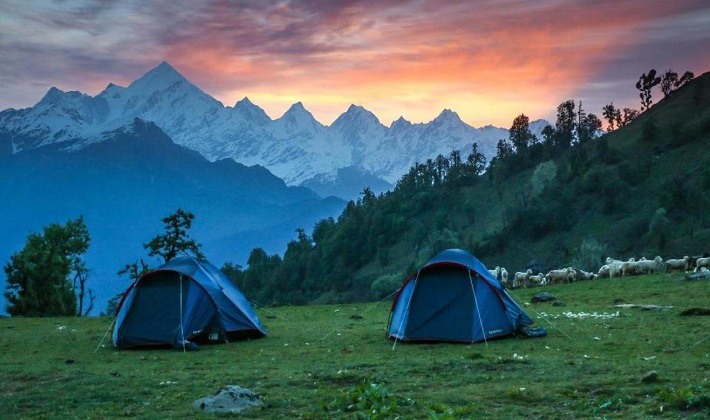 Munsiyari is one of the best trekking spots in Uttarakhand and also one of the most visited destinations in India. Enjoy mesmerizing views of mountains and valleys.
Fill your senses with the scent of the earth and jaw-dropping views of snow-laden mountains. Stare at countless stars that enlighten the night sky.
Take leisurely walks or challenge yourself on the trekking trails and enjoy sumptuous picnic hampers that accompany your explorations.
In and around the Munsiyari there are abundant places for you to unwind and relax – the courtyard overlooking the mountains and verdant valleys, the semi-open-air dining area, numerous nooks and corners perfect for reading or for fulfilling your spiritual quest.
Over to You
Nothing is better than an adventurous trip to overcome boredom. Activities like trekking, hiking, paragliding, parasailing, white river rafting, and many more are best to enjoy vacations savoring the joys of adventure.
Don't wait, book your favorite destination in Uttarakhand to trek through the unpaved ways, spend a relaxing and refreshing vacation along with your family in one of our hand-picked destinations and resorts.
TripOffbeat is your Trusted Travel Partner for Weekend Breaks, Vacations, Summer Breaks, offering you an Easy Selection of Handpicked & Verified Offbeat Stay options, backed by Personalized Service to give you 100% Delight every time, any time. If you still want to ask something from the experts' help is just a call away. Call: +91-9990124333