Holi is a colorful Indian festival celebrated during the spring season across India. It marks the commencement of summers. It is celebrated differently in various region of India. It strengthens the emotional bond among the people in the society as everyone loves to be a part of such a colorful and lively festival. On this day, people smear and sprinkle colors on one another.
This year, this festival is falling on a long weekend, giving you plenty of opportunities for fun and excitement. Take a quick escape with us for exciting offbeat destinations near Delhi. We have listed perfect offbeat places to explore this colorful weekend.
Jim Corbett, Uttarakhand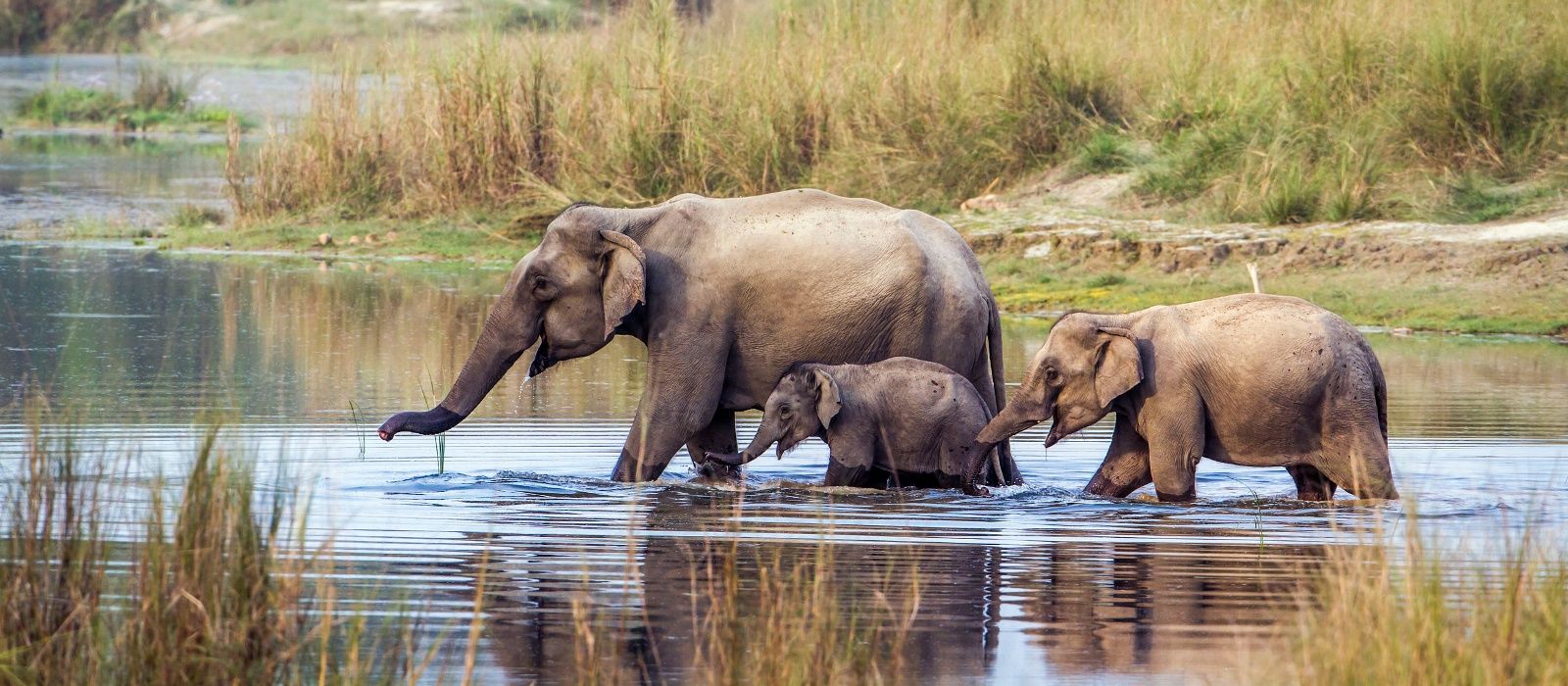 How far is this place from Delhi : 6 hrs 55 min (245.3 km)
You can experience various adventurous and relaxing activities that the Corbett national park have to offer. You can choose to explore the mesmerizing jungle in an elephant safari or a jeep, drive through the jungle to visit the local neighborhoods, or spend your day at our eco-friendly property. Within the property, you take advantage of the family sports room, go horseback riding or get an invigorating massage. Relax by the pool around the bonfire under the star lit sky.
Stay at Serenity Corbett Resort, Infinity Resorts
Garh Mukteshwar, Uttar Pradesh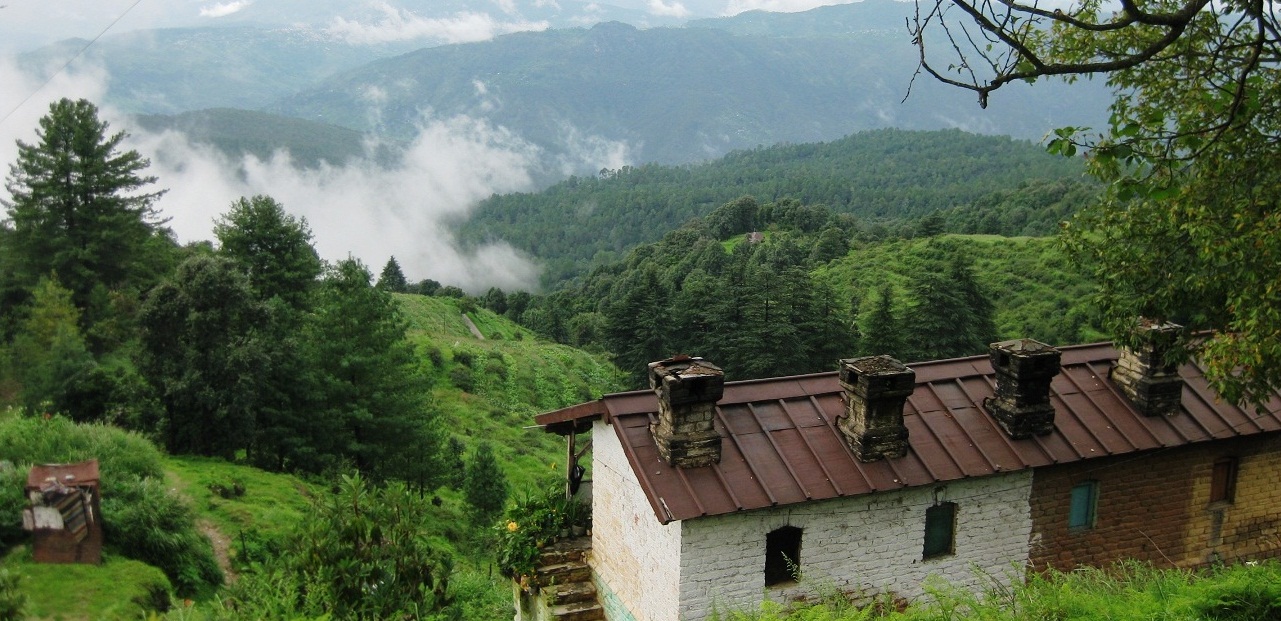 How far is this place from Delhi : 9 hrs 2 min (347.5 km)
Mukteshwar is a wonder to the senses and is studded with houses adorned with red roofs and window frames that still hold British charm. It is a pleasing destination situated at an elevation of 2,285 mts above sea level in Nainital district of Uttarakhand state. Mukteshwar is bounded by fruit orchards and coniferous forests, perched atop a hill in a remote corner of Kumaon hills.
Stay at Ojaswi Himalayan Resort, Te Aroha, Fort Unchagaon
Sariska Tiger Reserve, Rajasthan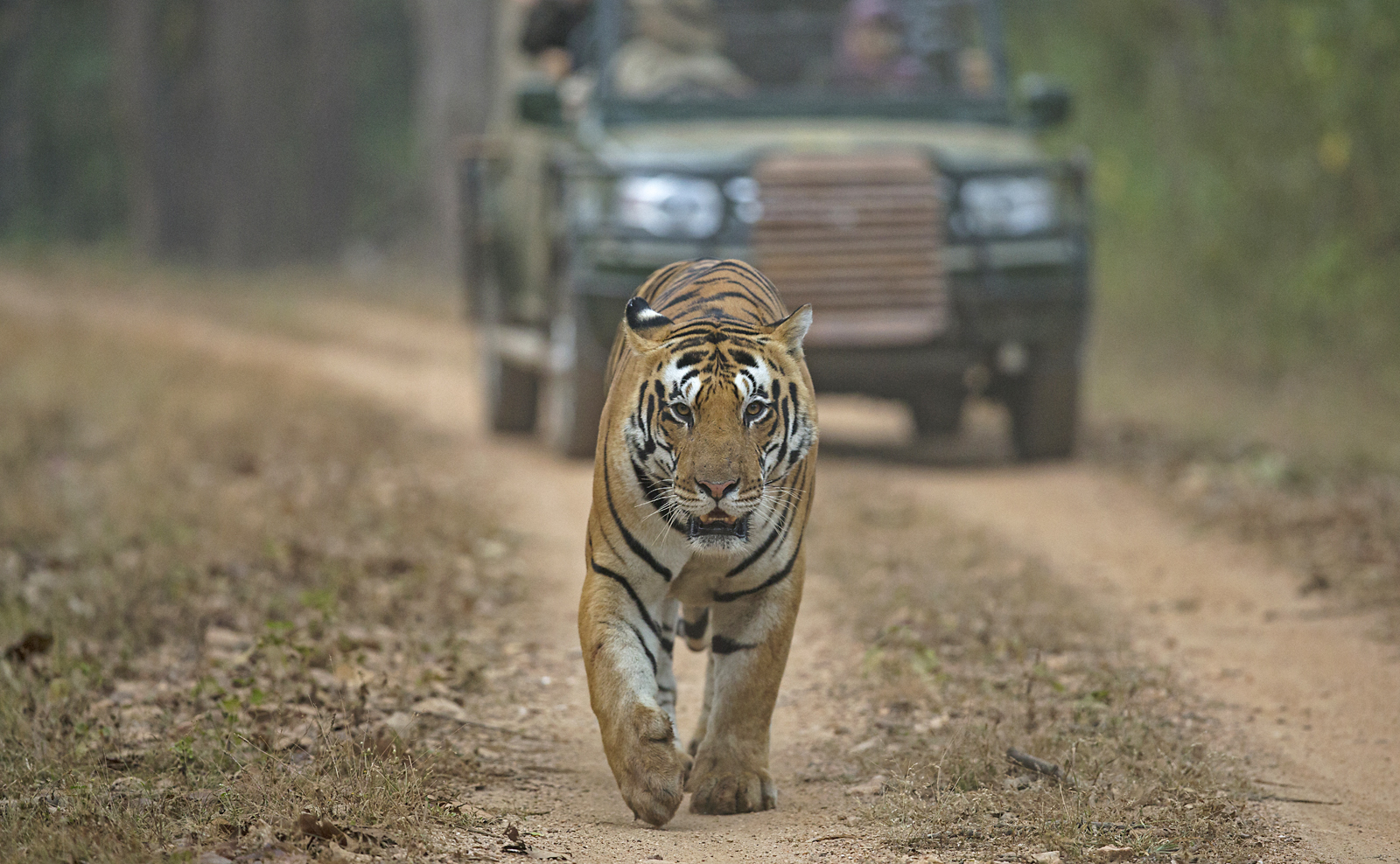 How far is this place from Delhi  : 4 h 54 min (206.4 km)
This one's for the wildlife enthusiast in your family in Alwar, Rajasthan. It is famous for its wildlife safari. If you want to stay overnight here, there are luxury as well as budget options available. Apart from the safari and tiger spotting, you can also visit the Kankarwadi Fort in the reserve premises as well as an ancient Hanuman Temple – Pandupole.
Stay at Alwar Bagh, Trees n Tigers Resort 
Patan, Rajasthan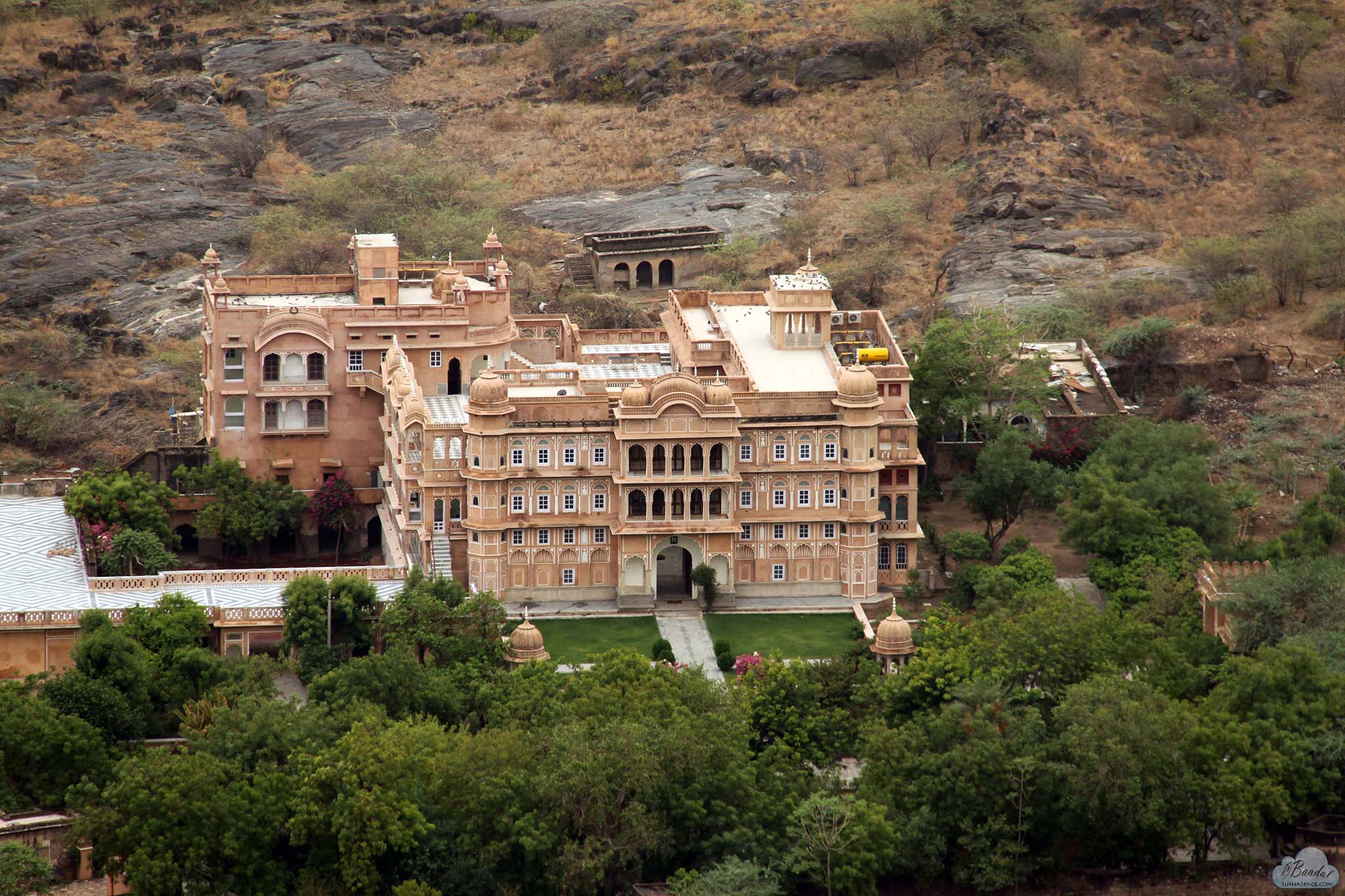 How far is this place from Delhi  : 4 h 23 min (200.9 km)
Patan is the site of one of the last great battles in Indian history. Located above the city of Patan is Patan Mahal, a delightful palace representing traditional Rajasthani architecture. The city dates back to the 12th century and has been home to the family of the descendants of the last Hindu Emperor of Delhi, Maharaja Anangapal Tomar II. Historically, Patan has been an important out-post for the capital, having played the backdrop for numerous wars featuring many ancient Northern rulers.
Stay at Patan Mahal
Churu, Rajasthan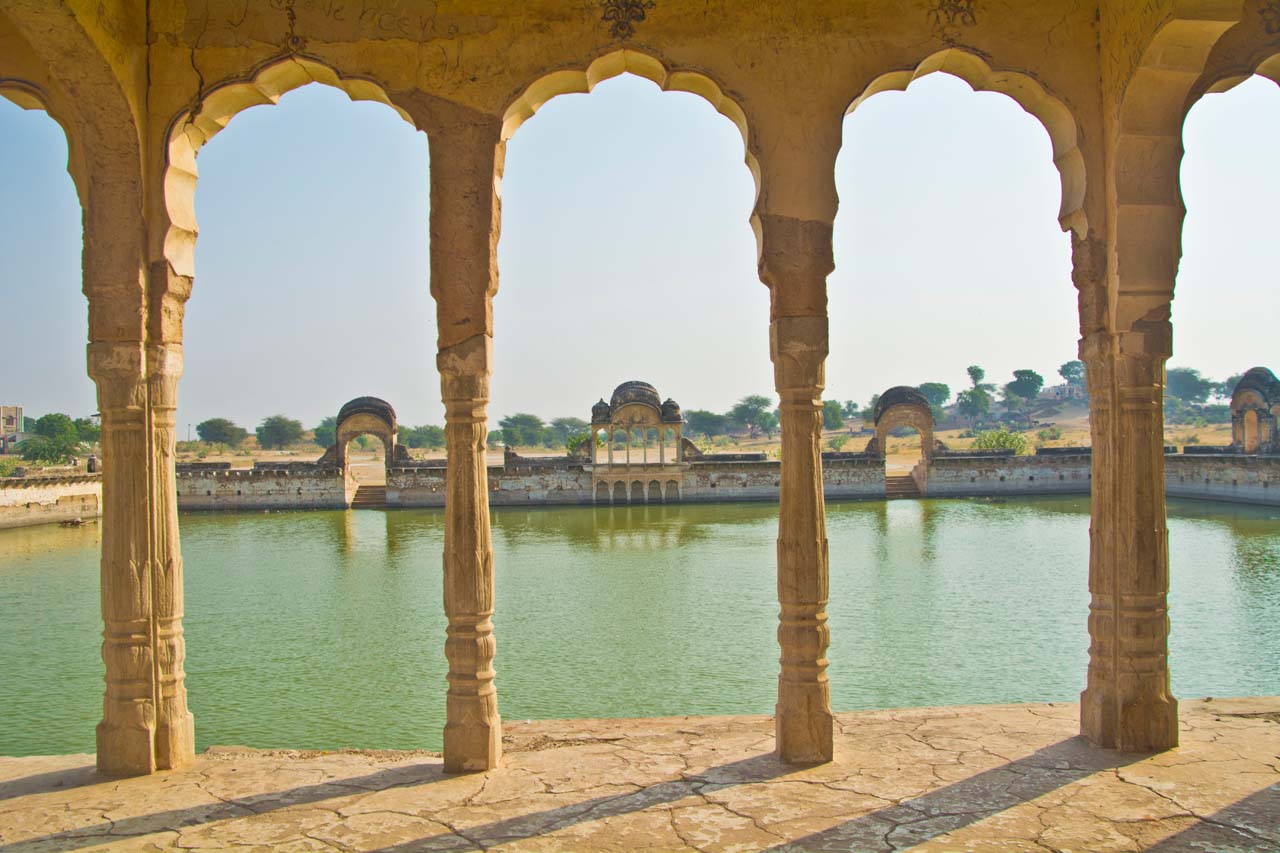 How far is this place from Delhi  : 5 h 37 min (299.0 km)
Churu is a city in the desert region of Rajasthan state of India. It is known as gateway to the Thar Desert of Rajasthan. Haryana is in the east of Churu district and Bikanir district lies to its west. Churu district was a part of the state of Bikaner till India gained Independence. It came to existence only in the year 1948. The major towns of the district are Sujangarh, Ratangarh, Rajgarh and Bidasar. Located in Churu district, the Talchhapar Sanctuary is known for its rare black-buck. Apart from the black-buck, some of the other wild animals spotted here are jungle cat, chinkara and varied species of migratory birds. This sanctuary is located at a distance of 85 kilometers from Churu.
Stay at Malaji ka Kamra
Jaipur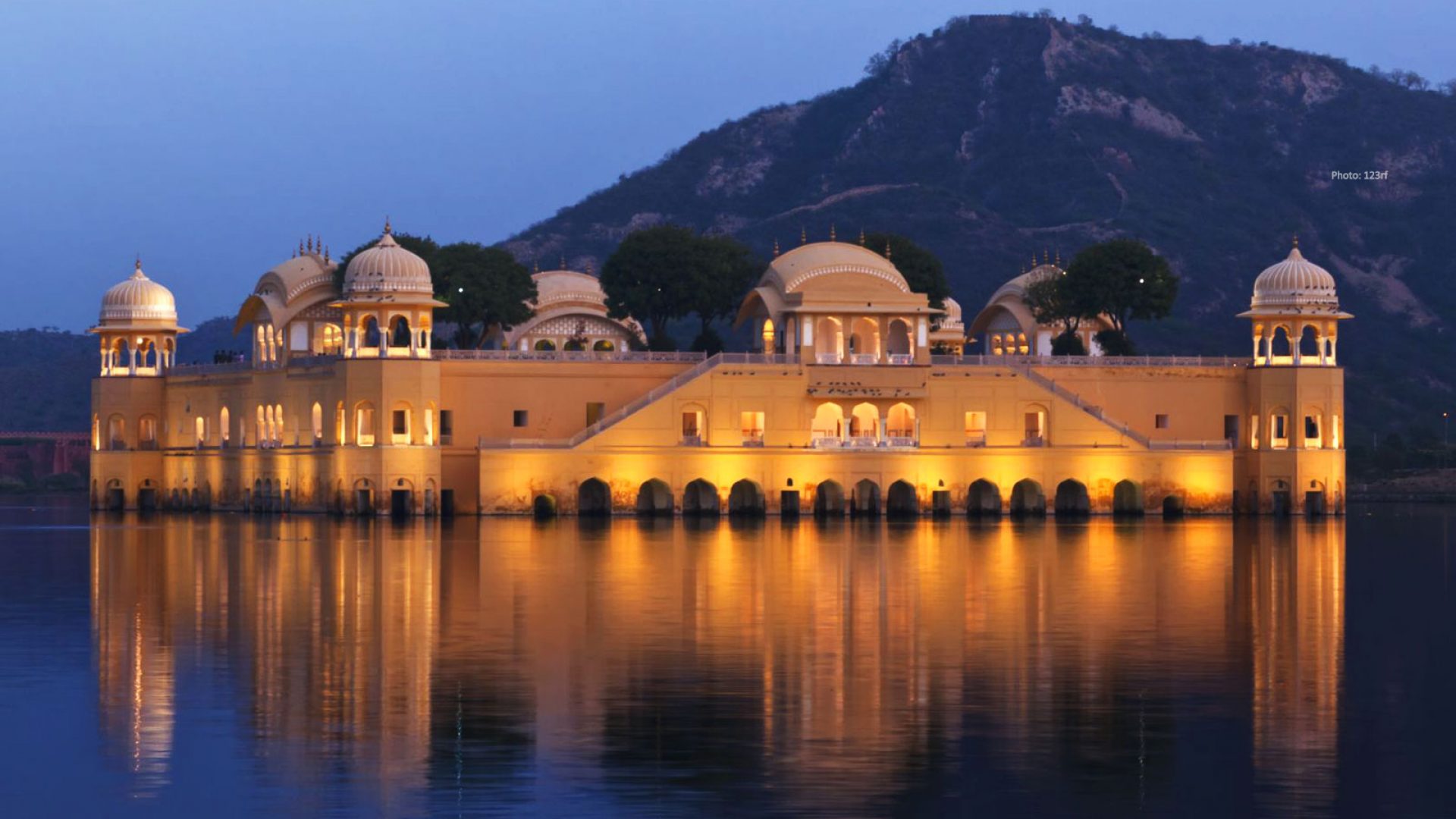 How far is this place from Delhi  : 5 h 43 min (281.3 km)
The capital of the state, Jaipur also known by the name of 'Pink City of India' because of its distinctive saffron or pink color of the buildings. The well planned streets and detailed and artistic architecture make it one of the top preferred tourist locations. At the city's heart, the City Palace continues to house the former royal family; the Jantar Mantar, the royal observatory, maintains a heavenly aspect; and the honeycomb Hawa Mahal gazes on the bazaar below. And just out of sight, in the arid hill country surrounding the city, is the fairy-tale grandeur of Amber Fort, Jaipur's star attraction.
Stay at : Khas Bagh, Malji Ka Kamra Churu
Rajgarh, Himachal Pradesh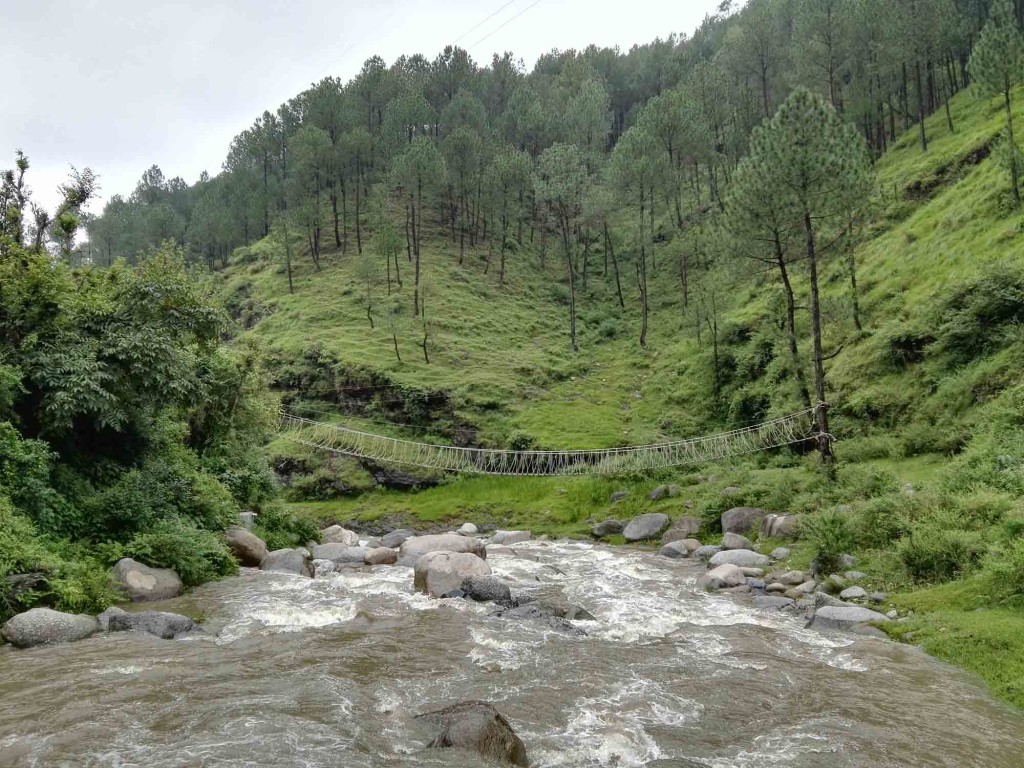 How far is this place from Delhi : 4 h 32 min (238.8 km)
Rajgarh lies on the Solan – Nahan route in remote and unexplored Sirmour district of Himachal Pradesh. It is a perfect hill station surrounded by deodar and fruit orchards. It is about 38 KM from Solan off the National Highway to Shimla. It's a beautiful place of great natural beauty surrounded by green valleys. It's a place for perfect holidays destination enjoy the life by staying in wooden and stone huts.
Stay at Himgiri Nature Retreat, Mist N Meadows
Lansdowne, Uttarakhand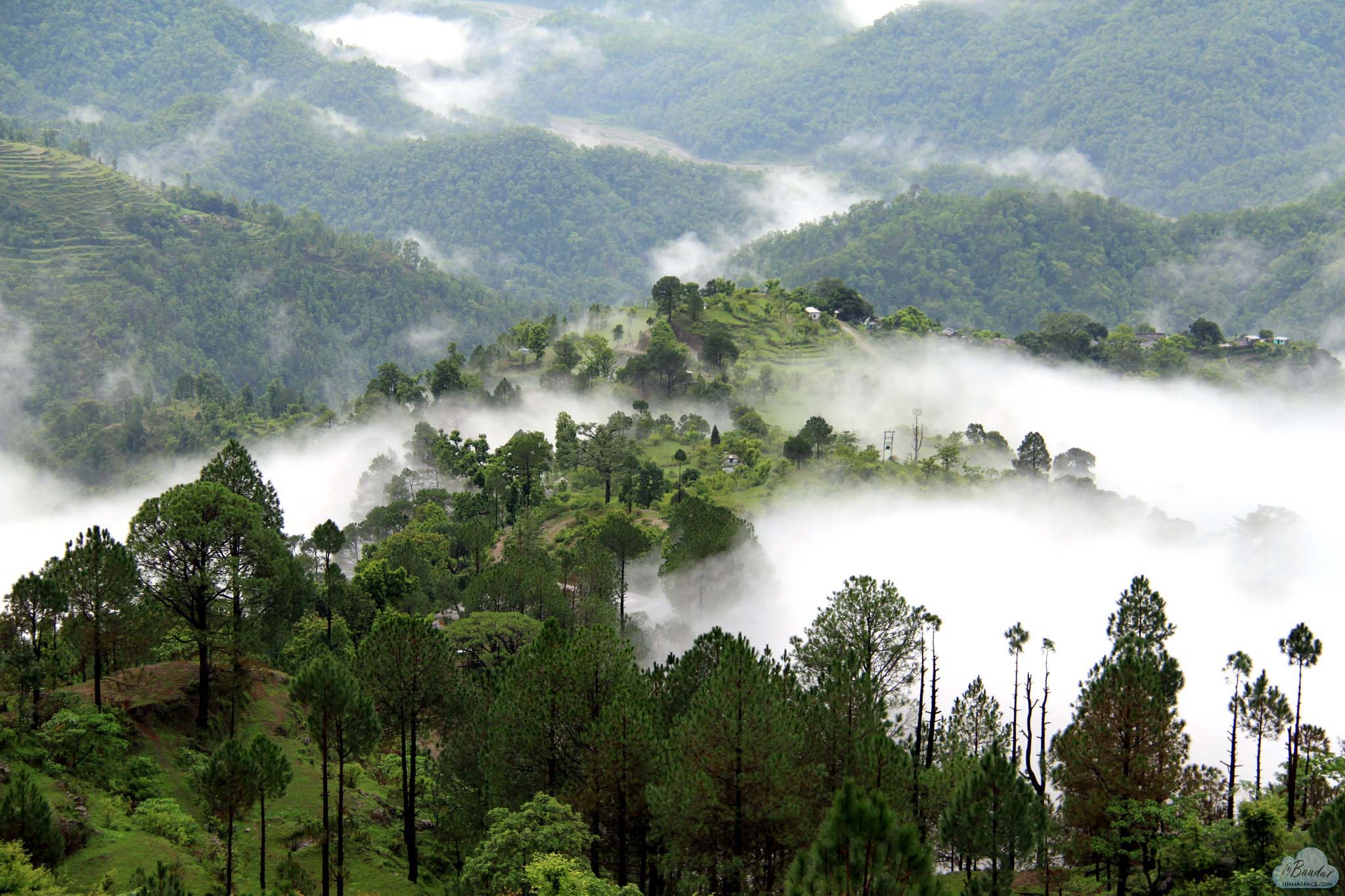 How far is this place from Delhi : 7 h 17 min (259.7 km)
Lansdowne is one of the quietest and underrated hill stations of India. It is situated on the Kothdwar. Unlike other Hill stations, Lansdowne is well connected with motorable roads but still is remote in its way and is surrounded with thick oak and blue pine forests in the Pauri Garhwal region.
Stay at Lans Castle, S B Mount
TripOffBeat is your Trusted Travel Partner for on-demand and special holiday breaks, offering you an Easy Selection of Handpicked & Verified Offbeat Stay options, backed by Personalized Service to give you 100% Delight every time, any time.
Don't wait; book your favorite destination to spend your upcoming weekend break. If you still want to ask something from the travel experts, help is just a call away. Call: +91-9990124333