When it comes to top holiday destinations in Europe, it is so difficult to choose from the whole. With its rich history, culture, and beauty, Europe is a hard one to miss out on your bucket list travel destinations.
The continent's mesmerizing beauty will leave you in a trance. Europe has its own share of bewitching sights, exotic locations, and interesting French & Italian cuisine to satisfy anyone.
Traveling to Europe gives you a unique chance of walking amidst living history. Here are some hand-picked destinations to traverse, make the most of your Europe Holidays.
Top Holiday Destinations In Europe For An Unforgettable Trip
Explore the beauty of top destinations in Europe. Plan a holiday abroad and give your family a vacation to remember lifelong.
There are six destinations in Europe you can't miss on your trip to one of the smallest continents of the world.
Endure romance in the city of love, Paris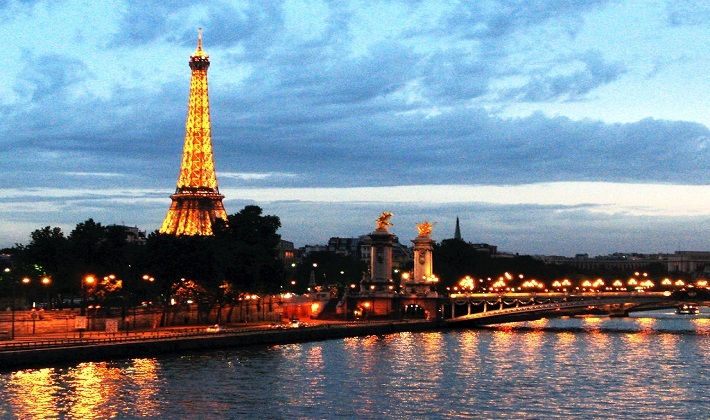 The city of Love is one of the most visited destinations all over the world. It's pretty much impossible to not visit Paris because of its popularity all over the world.
The city of love tempts tourists with its charm, style, and sophistication. Sights like Eiffel Tower, Cathedral De Notre Dame, Louvre Museum; Arch of Triumph, etc. are some of the breath-taking destinations for you to visit in Paris.
The best way to experience the city is to take a stroll on the streets. Culinary Tours of Paris takes you on a different adventure, which involves food.
You get to taste the best French cuisine and discover the Parisian neighborhood at the same time. For an "only in Paris" experience, you can check out Le Carmen, a rococo townhouse that has been refashioned as a modern-day nightclub.
 Travel over to the Eternal City, Rome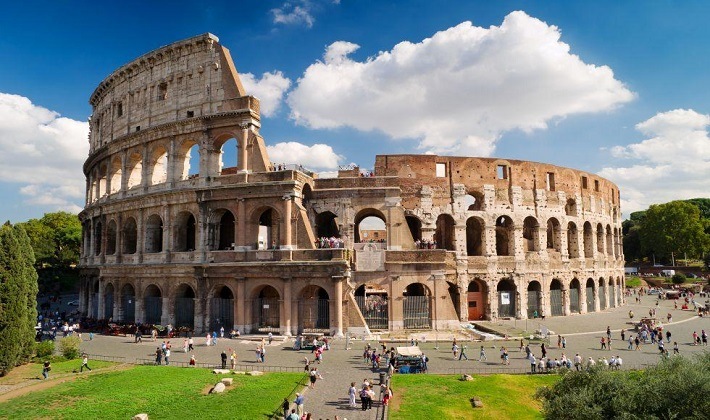 Rome is not only one of the oldest but one of the most beautiful and unique cities to travel to in the world. Known as the Eternal City is the only place on the entire planet where you can actually walk amongst the ruins of its history.
As time progressed, monuments like Colosseum, St. Peter's Square, The Pantheon, Trevi Fountain, Roman Forum, etc. are some of the best spots in the city for travelers to explore.
It is said that, when in Rome, you must drink espresso, so get your espressos at famous cafés; Tazza d'Oro and Caffè Sant'Eustachio. After the sunset, the city of Rome becomes a playground for bacchanalia (a Roman festival celebrated with dance, drinks, and revelers).
Interestingly you can take a city tour, on a Vespa and find yourself getting lost in the streets and beauty of Rome, it is one of the top destinations in Europe.
Sail through the city on boats, Venice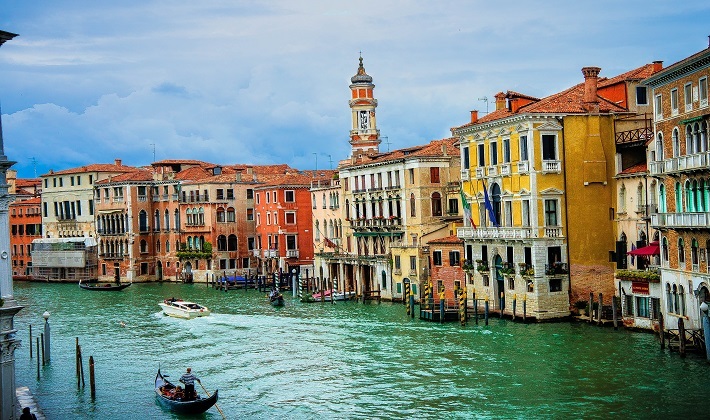 The Floating City, Venice is known as the ancient town, which is an archipelago of 118 islands, which are connected, by numerous canals & bridges.
The collection of domes and spires, which rises out of the Adriatic Sea, seems like a perfect dream vacation for travelers. The city of Venice is full of mesmerizing art and architecture, nightlife, cobbled streets, hidden camps & local markets.
There is no way that travelers will not fall in love with this city which is romanticized for all the right reasons. Teatro La Fenice, which is known as The Phoenix, is one of the most popular tourist spots and draws opera fans from all over the world.
So, visit Venice with your loved ones or alone to enjoy the floating city and explore the Venetian Gothic Architecture, which is a sight for sore eyes!
 Take a stroll in the capital city of Spain, Madrid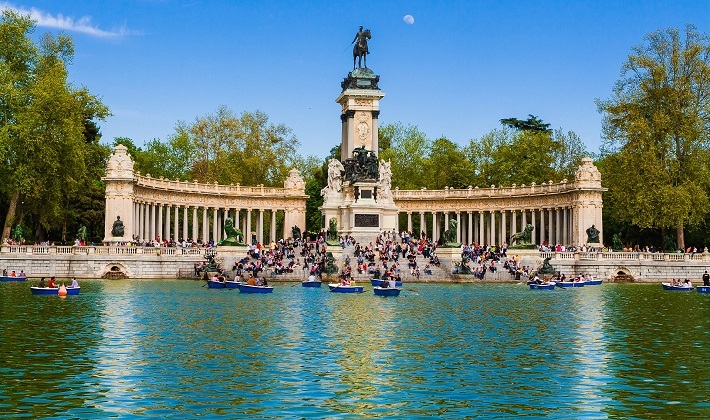 Madrid is a city so full of life and culture that it's hard to do justice to it in a few words.
The capital city of Spain has its fair share of hustle and bustle but that doesn't mean it skimps on providing the tourist with the authentic Spanish experience. There are plazas, places, and parks, which are brimming with history and culture.
In Madrid, you will find mouth-watering food, fashion, and nightlife. Places like The Plaza Mayor, Prado Museum, El Retiro Park; Palacio Real, etc. are some of the famous destinations in Madrid for travelers.
If you'd like to get a sense of the city, you can take a walk along the Gran Vía, which is a place that depicts Madrid's entertainment, shopping and cultural nerve center.
By the day, you could find between the shoppers in the high-street stores and luxury boutiques and during the night, it's all romantic, cinematic and musical. Make sure to visit special halls in the city that show Flamenco (Spanish famous dance form) over a candlelit meal with sangria.
 Visca Barça, Barcelona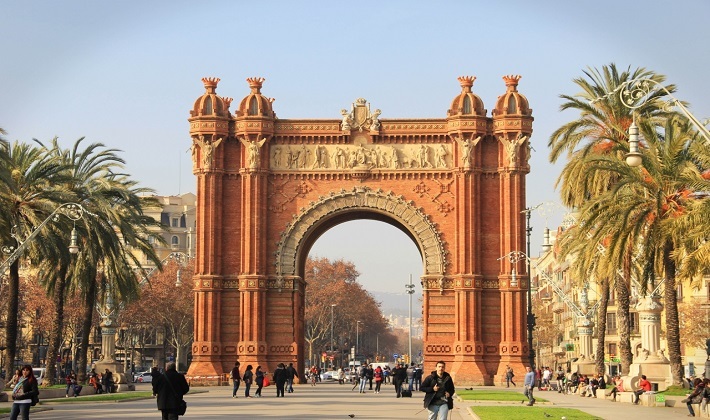 Barcelona is an enchanting seaside city in Spain, which has boundless culture, fabled architecture and a world-class drinking and dining scene. It has a reputation of one of the most attractive cities in Europe.
The cosmopolitan international vibe of the city makes it one of the most attractive destinations for the people and is also known for its architecture and art. Barcelona is separated into many different districts and each of them offers a unique flavor of the city.
Some of the best sites to visit are Ciutat Vella, Gracia, Sants-Montjuic, Eixample, etc. The city also offers some amazing beaches (Masnou, Garraf, Mar Bella, etc.), mouth-watering local cuisine at Fidel, Blai Tonight, Conesa, etc. and best vino Europe has to offer.
You cannot miss a visit to Camp Nou, which is home to the famous Football Club Barcelona or Barça. Take a stroll in the stadium; relive the historic moments from football history in the museum.
The lifestyle of tranquility and luxury, Monaco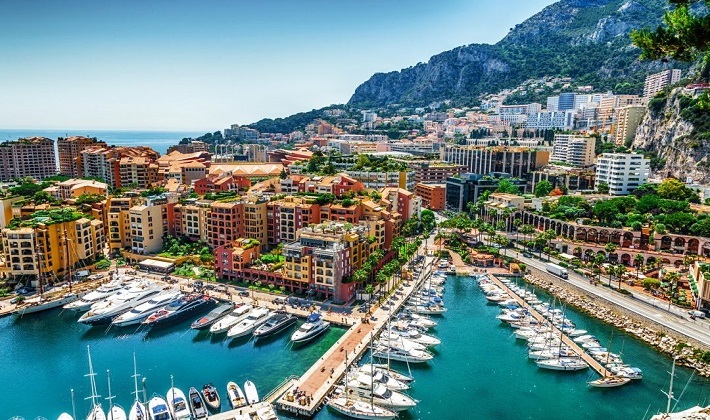 Monaco is a country, which is full of luxury, fashion, food, gambling, etc. It's where the rich & beautiful go to play. It is on the "wish list" of almost everyone who dreams of a luxurious vacation spot.
The French Riviera, famous for its coastlines has some of the most amazing picturesque views. The Formula 1 Grand Prix De Monaco, which is held in May, is very hard to miss because of its popularity. Larvatto Beach, Prince's Palace, Monaco Cathedral, Exotic Garden, etc. are some of the tourist spots you can visit in Monaco.
The country's food scene is known to be indulgent and fresh; whether it is a dairy farmer's marker or local spots serving at a regional fare to lavish once in a lifetime restaurant.
Take some time from touring and ease off at Casino de Monte Carlo, one of the most beautiful casinos in the world, which never fails to draw the glamorous people to it.
Who knows, you might bump into, as it is known to be one of the most favorite locations for Hollywood to shoot on.
Conclusion
TripOffbeat believes in the saying that luxury can't be seen on a price tag. It's an experience that comes from professional end-to-end customer services.
From providing you with the best deals on the premium resorts to arranging your comfortable stay at the resort, we do it all for you. You will have what you dream of for a perfect dream travel destination.
Over To You
So, what are your plans for your Europe Trip? If you still have any queries, reach out to us, tell us in the comment section below.