Uttarakhand camping tours are a one-of-a-kind way to explore the charms in the valleys of Uttarakhand. Uttarakhand offers a lot of destinations to explore and spend your time in the wild. For adventure and nature lovers, Uttarakhand is one must-visit destination.
Uttarakhand never misses to surprise you with its treasures. Camping is the best option to traverse Uttarakhand, it will leave you refreshed and rejuvenated, as the connection with nature is a lot stronger than average hotel accommodations.
For adventure seekers like hikers, trekkers, and nature lovers, the camping sites and tours will serve the best of all.
Best Uttarakhand Camping Tours And Adventure Camps
Uttarakhand camping tours and adventure camps are the most favorable among tourists visiting Gharwal and Kumaon region. Uttarakhand is the land of huge wilderness captivating a large variety of flora in it.
From dense forests to wildlife reserves, from spellbinding valleys to majestic snow-clad hills, and breathtaking views of mountains, Uttarakhand offers a feast for the eyes.
To minimize your effort, we have selected the top 11 camping tours and adventure campsites in Uttarakhand.
Kanatal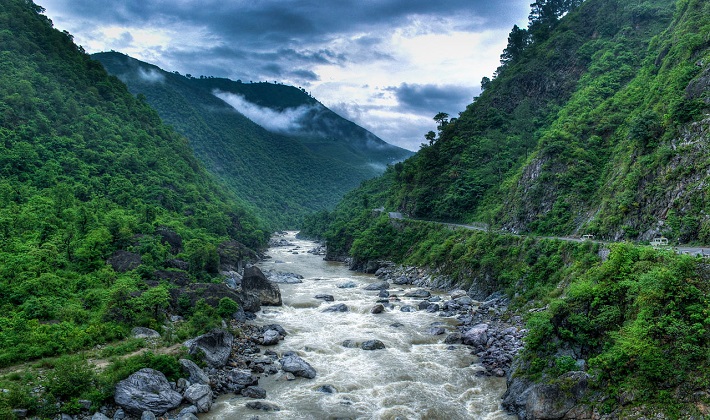 Kanatal is a little picturesque hamlet nestled in the lower Himalayan range of Shivaliks. It offers untamed, unpredictable and undefined beauty of Northen India. Kanatal is the simplest place in Uttarakhand but leaves an enduring effect on its tourists.
Endowed with majestic pine and deodar forests, rich fruit-bearing orchards, and organic terraced farming, Kanatal is a feast for eyes. Discover the beauty of summer fruit and pine trees, embrace nature's perfection of undulating meadows of wildflowers in springs and monsoon.
Kanatal reaffirms, reconnects and re-validates the simple ways of life, and one's tryst with nature. An ideal place to explore nature all around the year.
Corbett
Corbett national park has to offer the experience of various adventurous and relaxing activities. Either you can choose to explore the mesmerizing jungle in an elephant or jeep safaris, drive through the jungle to visit the local neighborhoods, or spend your day dwelling into wild and nature.
Situated on the bank of River Ramganga and surrounded by a thick reserve forest Corbett gives birth to a micro-climate of its own.
The constant struggle of an individual between the chaotic and hassled life, one needs quality time for themselves for a complete escape from their restless life and provides an exclusive experience of a lifetime. Camp in the wildlife of Corbett and explore the splendid wilderness.
Chakrata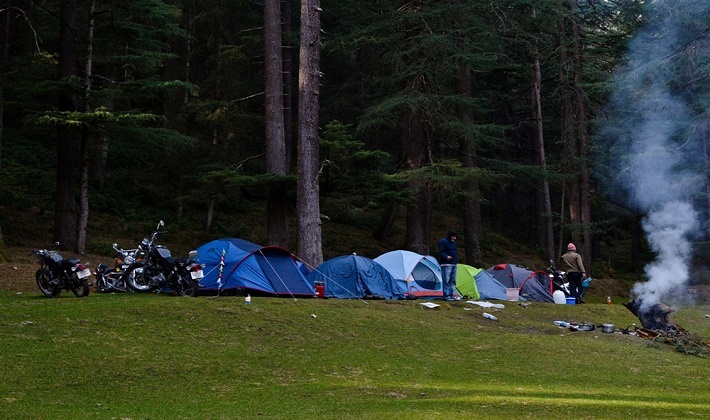 Chakrata with its pristine beauty is a paradise for nature lovers. There are picturesque meadows of Budher, Kanasar, Devban, and Mundali at Chakrata, surrounded by one of the best-rated deodar forests of Asia.
The place has to offer high waterfalls namely Tiger falls, Kimona falls, and Indroli falls, ancient limestone caves of Sahiya, Budher, and Gorcha, and high tablelands of Chirmiri, and Daanadhar. One of the ideal places for camping tours and spending the nights into the wild. Call your friends, make your plans, and enjoy the joys of nature.
Lansdowne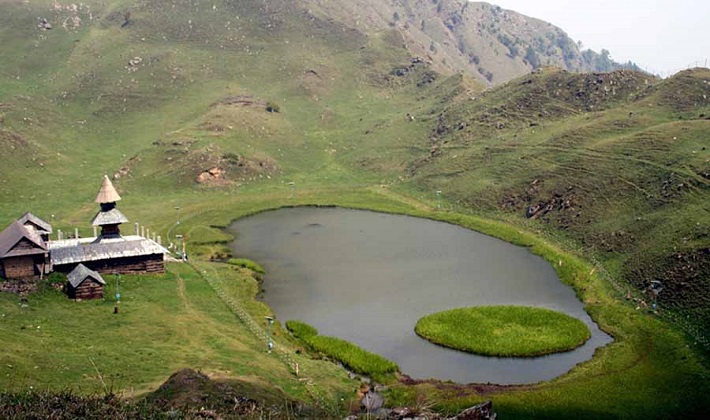 Lansdowne is an ideal destination for adventure seekers and fun lovers. A perfect riverside camping site to enjoy holidays with friends in the lap of wilderness. Enjoy trekking, flying fox, rappelling and many more adventurous activities to quench your thirst for adventure.
Tent in the greens and relax your soul by reading a book with an aromatic tea. Dine around a bonfire under the chandelier of stars with a small river flowing next to you.
Binsar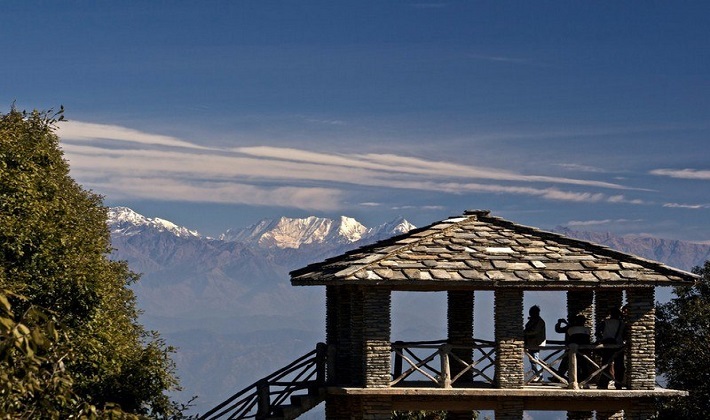 Binsar is nestled as a majestic valley with mind-blowing panoramic views of the legendary Himalayas. Camp in the virgin forest of Binsar and enjoy the spellbinding views of the mighty Trishul, Nandadevi, Maiktoli, and Brighton.
Witness the warm sunrise from the distant snow-clad Himalayas with the melodious chants from the nearby Kasar Devi temple and make a memorable and rejuvenating start of the day. Explore the wildlife of mountains and savor the fruits of nature. Get a little closer to nature and embrace the flora and fauna.
Chopta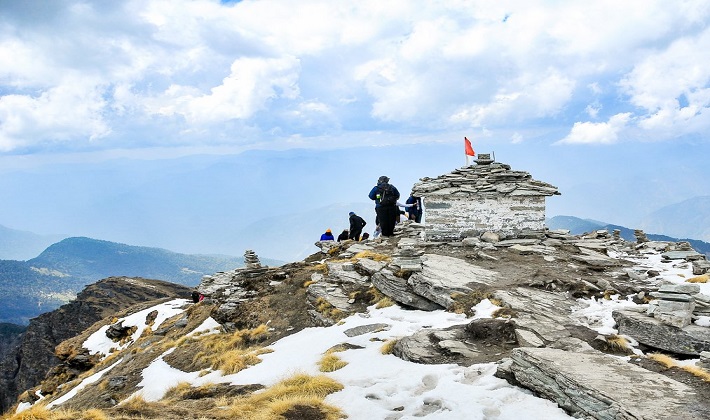 Chopta offers various species of native birds that will give you a wake-up call every morning. Its picturesque location, different adventurous, and recreational activities, and a whole assortment of equipment to carry out trekking and adventure activities make Chopta Camping the best choice for your escape from routine life.
Camping in Chopta is a wonderful way to explore this delightful region which has untouched, unique, and scenic beauty all around. This region is a part of the Kedarnath wildlife sanctuary known for its one of the richest biodiversity in the world.
Discover natural lake, closest Greater Himalayan view, alpine meadows, evergreen forest, world's highest Siva temple, adventure activities and much more.
Naugaon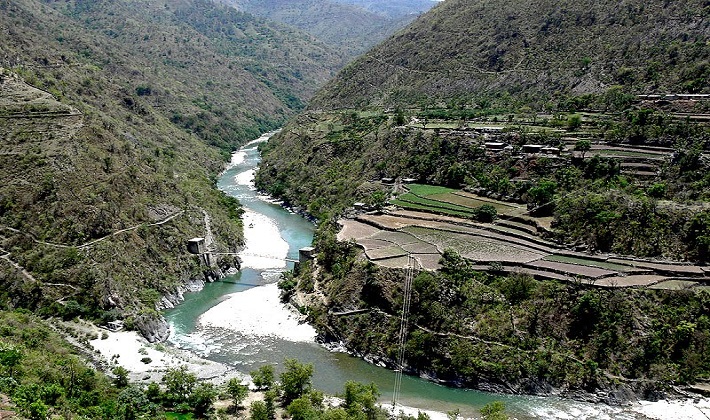 Naugaon offers its tourists to enjoy the tranquil and scenic surroundings of the valley and hills. Enjoy mesmerizing views and fill your senses with the scent of the earth. Stare at countless stars that enlighten the night sky. Partake in invigorating farming, gardening, and beekeeping activities.
Take leisurely walks or challenge yourself on the trekking trails and enjoy sumptuous picnic hampers that accompany your explorations. It is one of the best camping sites to visit with friends in Uttarakhand.
Nathuakhan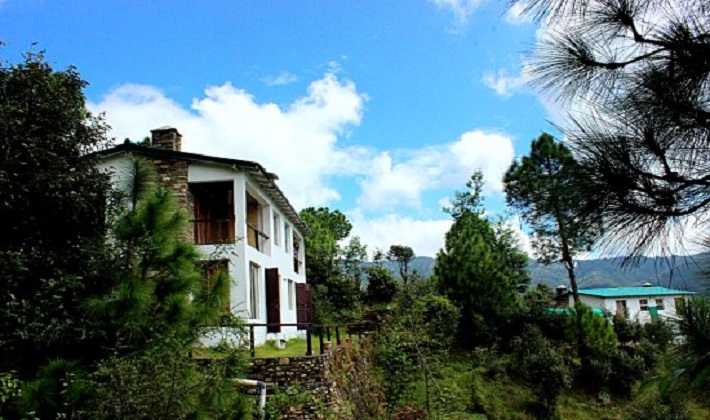 The beautiful little village, Nathuakhan, is surrounded by lush green fields, plum, and peach trees offering panoramic views of mountains. The pristine beauty of the region and the pleasant weather at all times gives the place a very distinctive character that soothes your mind and calms you beyond words.
This glittering jewel in the Himalayan necklace offers a welcome break in the peaceful scenic natural splendor. You can go in for numerous adventure treks or just do nothing, relax and spend time with family or friends.
Enjoy reading from or play board games and spend fun time together. If you want a relaxing but camping vacation, you must try Nathuakhan this time.
Chaukori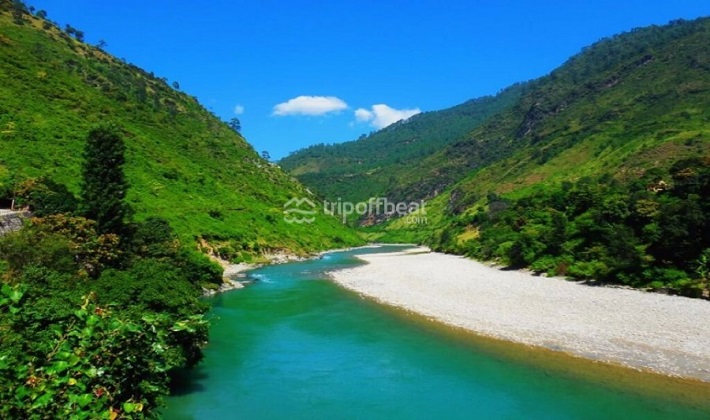 Chaukori is one of the best holidays and camping destination, nestled in the lap of the mighty Himalayas of Uttarakhand. A home away from home to travelers seeking some time exploring the beauty of nature. A gateway to another land with absolute serenity and rejuvenation.
If you have been dreaming of a peacefully relaxing and utterly charming holiday amidst lush green tea gardens and wild Chaukori is the perfect place for you. Enjoy the adventure camps, trekking, and other rehabilitation activities. Explore the beautiful destination and dig into the pleasant surroundings.
Champawat
Champawat in Pancheshwar is one of the most beautiful towns of Uttarakhand. It lies at the confluence of the Mahakali and Saryu rivers. The place is famous for its natural beauty and religious temples.
As a tenting or camping site, the place opposed to usual overnight tents, typical of riverside camps, the fishing retreat provides a sense of luxury without compromising on the need to be right there on the riverbank. A number of activities are also available to quench your thirst for adventure.
Ramgarh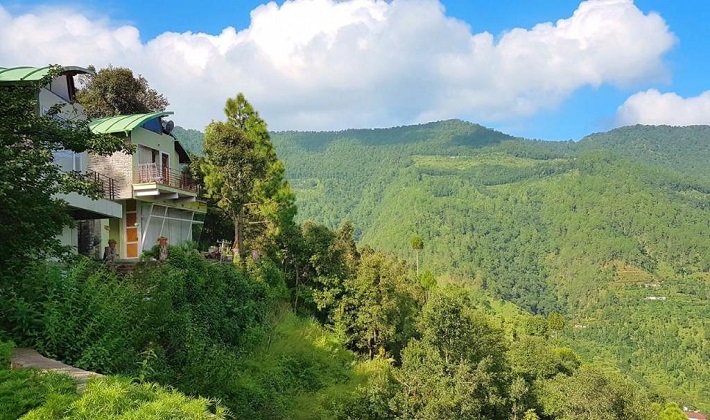 Ramgarh is another splendid hill station of Uttarakhand, Ramgarh is surrounded by the tranquillity and hushed serenity of the mountains, it is an ideal place to do nothing. Or if you are feeling energetic, explore the nearby areas of Nainital, Bhimtal, and the beautiful Temple of Bells.
Ramgarh is also an ideal destination for adventure freaks and nature enthusiasts. This small hill station provides several fun activities that you can indulge in which are impossible to experience in the big cities. Right from going for a picnic to satisfying your need for adventure with rock climbing, and camping, the options provided are endless.
Conclusion
Camping in the hills, mountains, and valleys can be very exciting with friends or even with families sometimes. Uttarakhand is one such state in India that offers a wide number of destinations providing camping tours and adventure camps all around the year.
If you had any difficulty in selecting the best place for your camp vacation, after reading the above article you may have got a clear pathway. TripOffbeat is your trusted travel partner for such camping tours offering you an easy selection of handpicked & verified offbeat stay options, backed by personalized service to give you 100% delight every time, any time.
Don't wait, book your favorite Camping destination in Uttarakhand for this summer to spend a relaxing and refreshing vacation along with your family in one of our hand-picked destinations and resorts. If you still want to ask something from the experts' help is just a call away. Call: +91-9990124333