The wait is over, the first long weekend (26th – 28th January 2018) of this new year is on its way, just pack your bags and be ready to spend some quality time with your loved ones.
In our country, Republic Day plays a vital role, it is a celebration of sovereignty, secularity, freedom and of being the largest and most flourishing democracy in the world. Experience the true freedom this Republic day, freedom from Traffic Jams, Urban Noise, Pollution and crowded streets.
Go Offbeat, explore nature at its best in Hills, Deserts, Jungles, Beachsides, Riversides and Lakesides. We have selected the best out there, especially for you.
Don't miss this long break and enjoy your freedom from the boring city life.
Churu, Rajasthan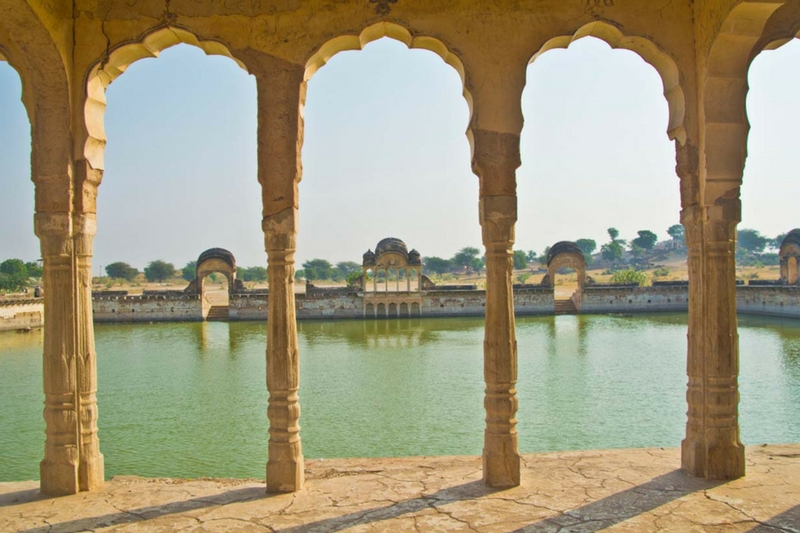 Churu is a city in the desert region of Rajasthan state of India. It is known as gateway to the Thar Desert of Rajasthan. Haryana is in the east of Churu district and Bikanir district lies to its west. Churu district was a part of the state of Bikaner till India gained Independence. It came to existence only in the year 1948. The major towns of the district are Sujangarh, Ratangarh, Rajgarh and Bidasar. Located in Churu district, the Talchhapar Sanctuary is known for its rare black-buck. Apart from the black-buck, some of the other wild animals spotted here are jungle cat, chinkara and varied species of migratory birds. This sanctuary is located at a distance of 85 kilometers from Churu.
Stay at Malji ka Kamra
Orchha, Madhya Pradesh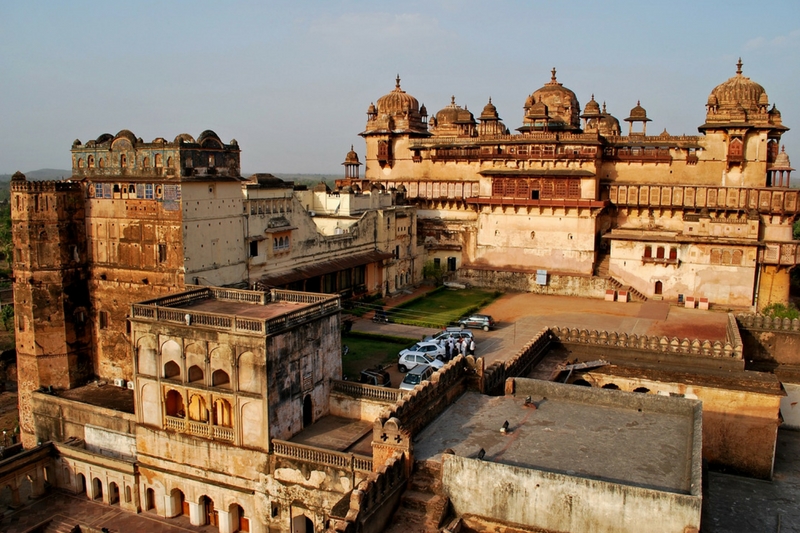 Orchha, literally meaning `Hidden` is an ancient medieval town, which was founded in 16th century by the Bundela Rajput chieftain, Rudra Pratap. This stretch of land along the River Betwa in Bundelkhand region of Madhya Pradesh India was an ideal site for the king's capital. Marked by the unexampled temples, huge cenotaphs (chhatri), and striking forts, the capital of Bundela Kingdom has beautifully preserved the spirit of its illustrious past and breathes history in every detail. Those who are not fascinated by history, the medieval city does not disappoint them either.
Stay at Amar Mahal
Patan, Rajasthan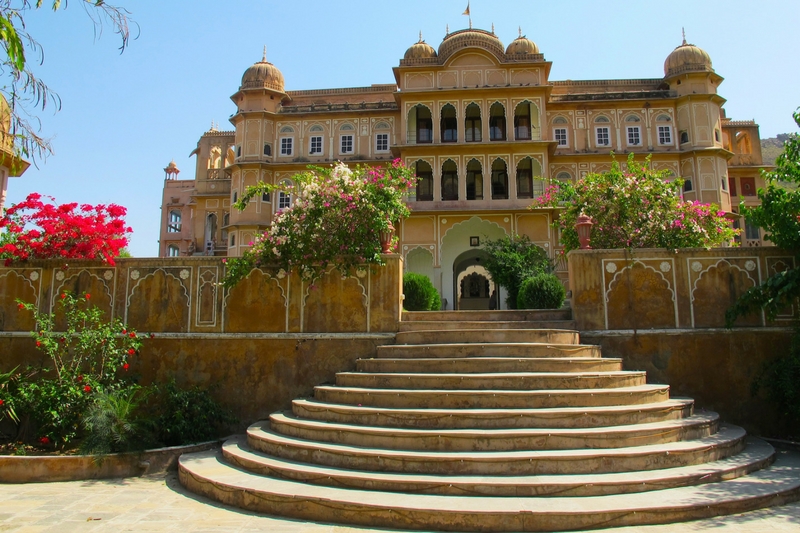 Patan is the site of one of the last great battles in Indian history. Called the Battle of Patan, it saw the Maratha Confederacy pitted against the Rajputs of Jaipur and their Mughal allies in 1790. Located above the city of Patan is Patan Mahal, a delightful palace representing traditional Rajasthani architecture. The city dates back to the 12th century and has been home to the family of the descendants of the last Hindu Emperor of Delhi, Maharaja Anangapal Tomar II. Historically, Patan has been an important out-post for the capital, having played the backdrop for numerous wars featuring many ancient Northern rulers.
Stay at Patan Mahal
Corbett, Uttarakhand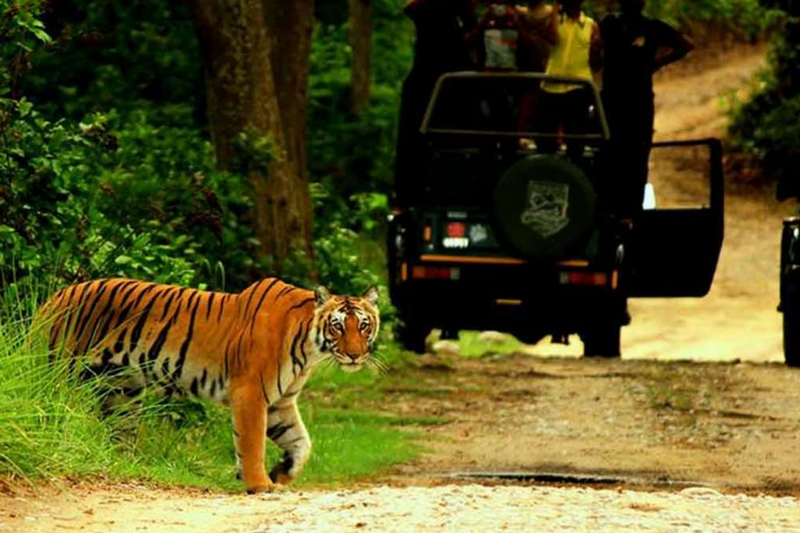 You can experience various adventurous and relaxing activities that the Corbett national park have to offer. You can choose to explore the mesmerizing jungle in an elephant safari or a jeep, drive through the jungle to visit the local neighborhoods, or spend your day at our eco-friendly property. Within the property, you take advantage of the family sports room, go horseback riding, get an invigorating massage at our Aarogyam spa and at dusk, relax by the pool around the bonfire under the star lit sky.
Situated on the bank of River Ramganga and surrounded by thick reserve forest gives birth to a micro climate of its own. The constant struggle of an individual between the chaotic and hassled life, one needs a quality time for themselves for which this resort ensures to provide the complete escape from their restless life and provides an exclusive experience of a lifetime.
Stay at Serenity Corbett Resort, Infinity Resorts
Nainital, Uttarakhand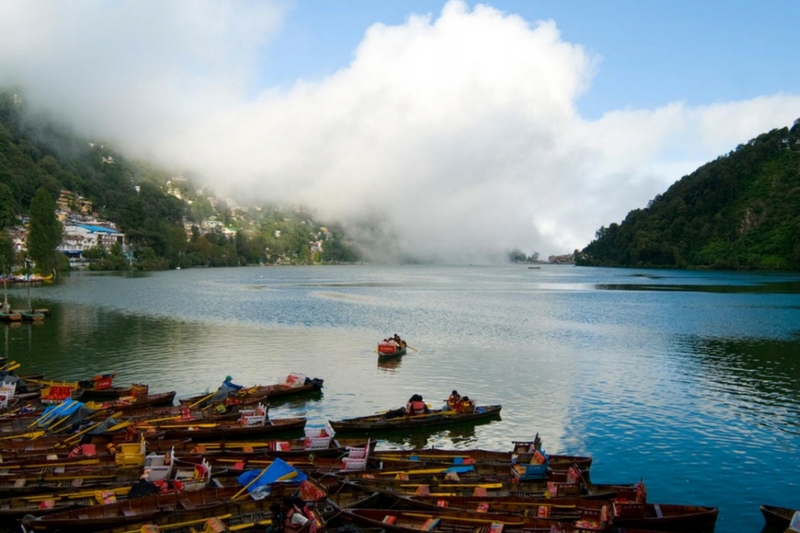 Nainital, the prized possession of Uttarakhand crowned atop the Kumaon hills is a quintessential hilltop hamlet, which has everything it takes to please the avid traveler. It is one of the most picturesque hill stations in India. Nainital has a look and feel that is fascinatingly fabulous, to say the least. The famous Naini Lake, a shimmering water body enveloped by green hills on three sides gives it an alpine feel, with the famous Mall curving around its banks. The Mall Road, a lively promenade that overlooks the lake is one of the main attractions here. There is also a bunch of tourist spots peppered around the tasteful town making it the perfect setting for a family holiday. From boating to feeding animals at the zoo, Nainital is a serene hill station filled with many attractions.
Stay at Solitude by the Riverside at Nainital, Aamod at Bhimtal, Fredy's Bunglow at Bhimtal
Sariska Tiger Reserve, Rajasthan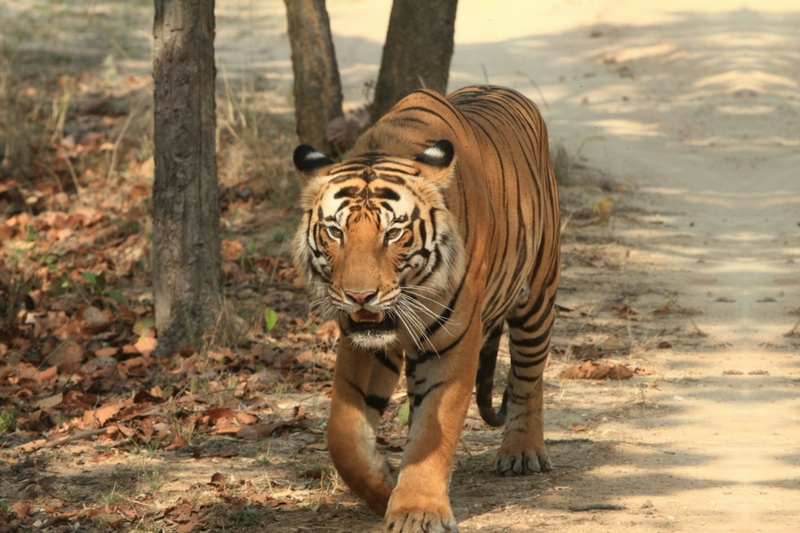 This one's for the wildlife enthusiast in your family. About 207 km from Delhi, this tiger reserve is in Alwar, Rajasthan and is famous for its wildlife safari.
If you want to stay overnight here, there are luxury as well as budget options available. Apart from the safari and tiger spotting, you can also visit the Kankarwadi Fort in the reserve premises as well as an ancient Hanuman Temple – Pandupole.
The latter sees many devotees through the year. Do remember that the tiger reserve allows private vehicles only on certain days – Tuesdays and Saturdays – and the rest of the days you'll have to hire a jeep that seats 6 passengers.
Stay at Alwar Bagh, Trees n Tigers Resort 
Chakrata, Uttarakhand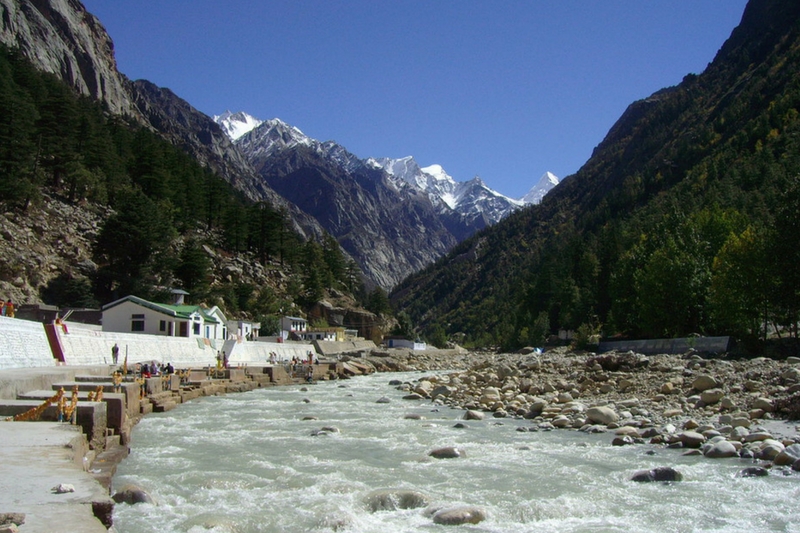 Chakrata with its pristine beauty is a paradise for nature lovers. There are picturesque meadows (Budher, Kanasar, Devban and mundali at Chakrata) surrounded by one of the best rated deodar forests of Asia, high water falls (Tiger falls, Kimona falls and Indroli falls at chakrata), ancient limestone caves (Sahiya, Budher and Gorcha at Chakrata), and high table lands (chirmiri, Daanadhar at chakrata) all within a 30 kms radius from Chakrata.
Stay at Blue Canvas Resort, Room on the Roof
Mussoorie, Uttarakhand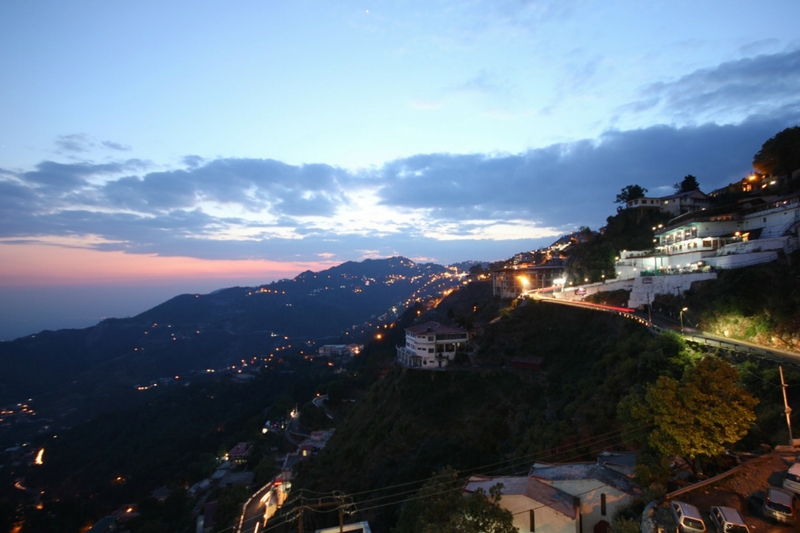 Mussoorie is one of the most beautiful hill stations among all, where you can enjoy watching the snow fall in winters. With its green hills and varied flora and fauna, Mussoorie is a fascinating place with commanding snow ranges to the northeast and glittering views of the Doon Valley and Shiwalik ranges in the south. This old English town was once said to present a 'fairyland' atmosphere to tourists. Despite the crowds and bustle, there's an unworldly peace surrounding the Queen of Hills.
Stay at Seclude at Mussoorie, Rokeby Manor at Landour
Rishikesh, Uttarakhand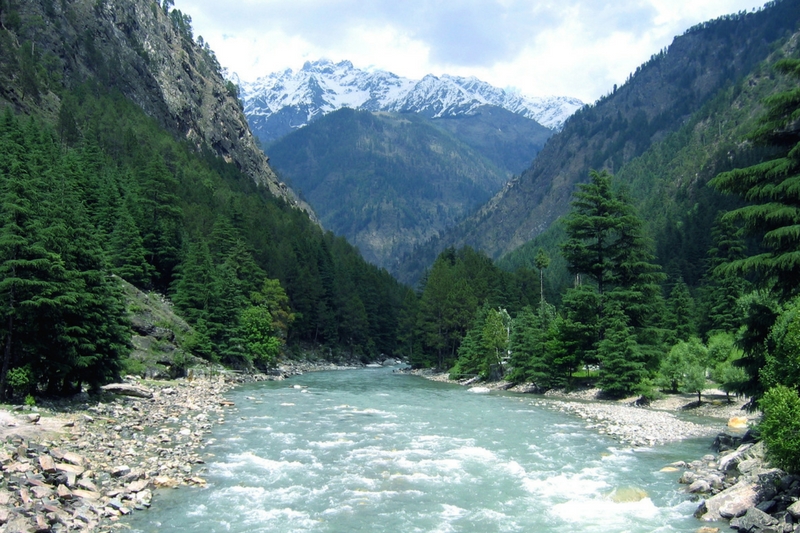 While the best time to visit Rishikesh is throughout the year, but in winter season the Rishikesh weather makes it an ideal time to experience the best of the city!  The average temperature of Rishikesh goes to 8°C – 27°C at this time. Despite the slight chill, this season is ideal for rafting and many travellers often visit Rishikesh during this time. January is the coldest month in Rishikesh and most pleasant. It is best time to indulge in adventure sports like Rafting, kayaking, and many more.
Stay at Camp Panther
Mukteshwar, Uttarakhand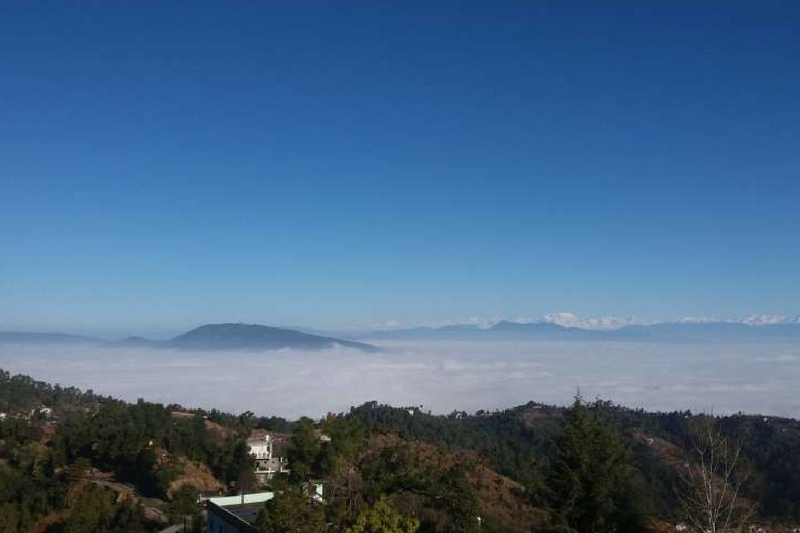 Mukteshwar is a wonder to the senses and is studded with houses adorned with red roofs and window frames that still hold British charm.
The best time to visit Mukteshwar is during winter for people who enjoy fresh snowfall. Winters are very cold with minimum temperature of 3°C on an average and at times temperatures slip to sub-zero levels.  The maximum temperature reaches up to 17°C. Mountains laden with snow are a common sight in Mukteshwar during this time of the year.
Stay at Ojaswi Himalayan Resort, Te Aroha
TripOffBeat is your Trusted Travel Partner for on-demand and special holiday breaks, offering you an Easy Selection of Handpicked & Verified Offbeat Stay options, backed by Personalized Service to give you 100% Delight every time, any time.
Don't wait; book your favorite destination to spend your upcoming weekend break. If you still want to ask something from the travel experts, help is just a call away. Call: +91-9990124333